Hunters, feast your eyes on May's monthly fan art wrap-up from your Hunt: Showdown Community Team. Before we get stuck in, ICYMI here's our latest - Live Event announcement, including our brand new 'Dark Sight'-Trailer, which you will DEFINITELY want to check out. So, this May, we are shining a spotlight on some awesome artwork, an incredible tattoo, a fantastic Hunt: Showdown-inspired poster, a Loadout Randomizer, and more.
If you're chomping at the bit to create something Hunt-inspired, make sure that you share it with us on our social media channels, and they might get selected for next month's wrap-up. You can find us on Discord, Xbox Club, Facebook, Twitter, Instagram, Xbox, and Steam.
In May, we loved…
An illustration of our all beloved Boss The Butcher created by Discord member 'Atlas Grey.'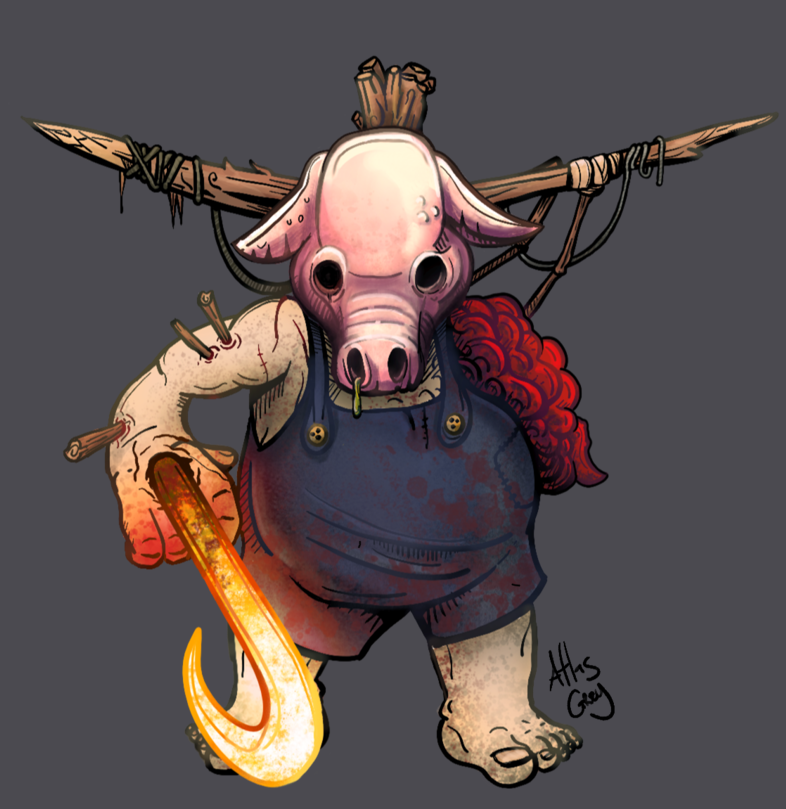 Next up, 'GHONZ' shared this Hunt: Showdown Plague Doctor-inspired tattoo art with us via Twitter.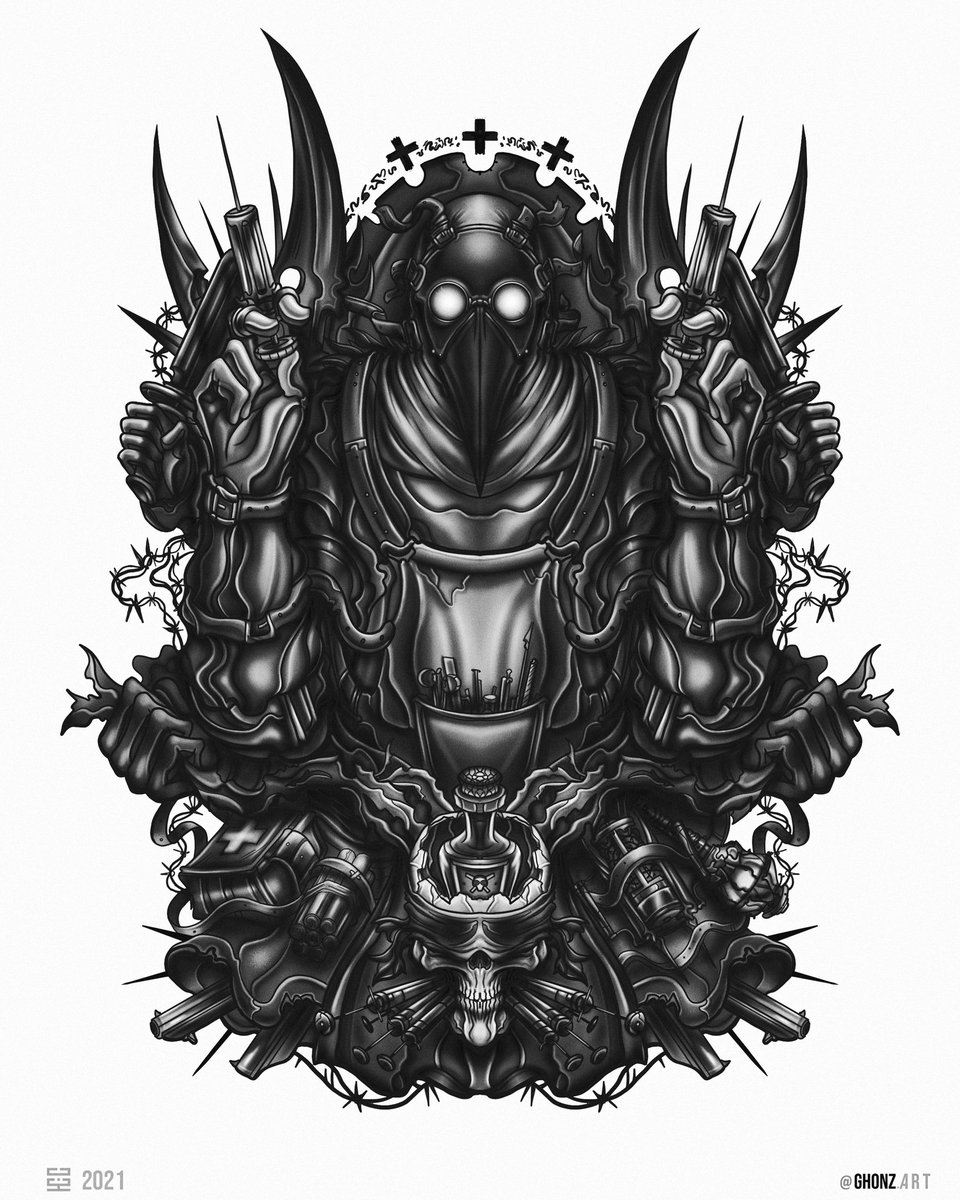 'Lu' created this foreboding poster inspired by a Hunter taking on The Butcher.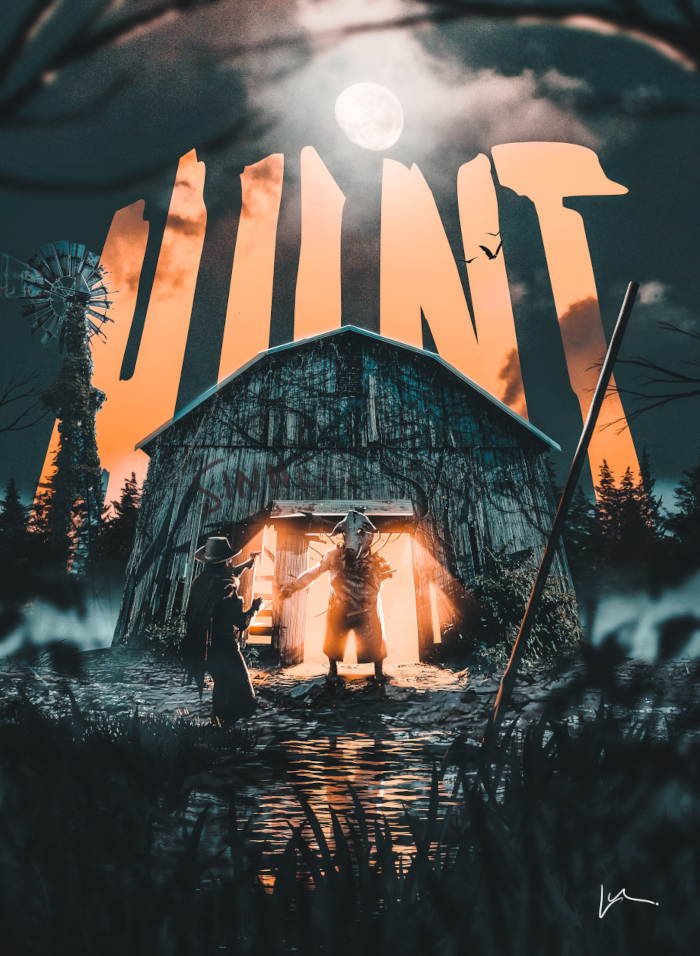 We love to see your love for the Traits in our game. Big thanks to 'Jono' for sharing this beautiful and dark Trait-inspired art.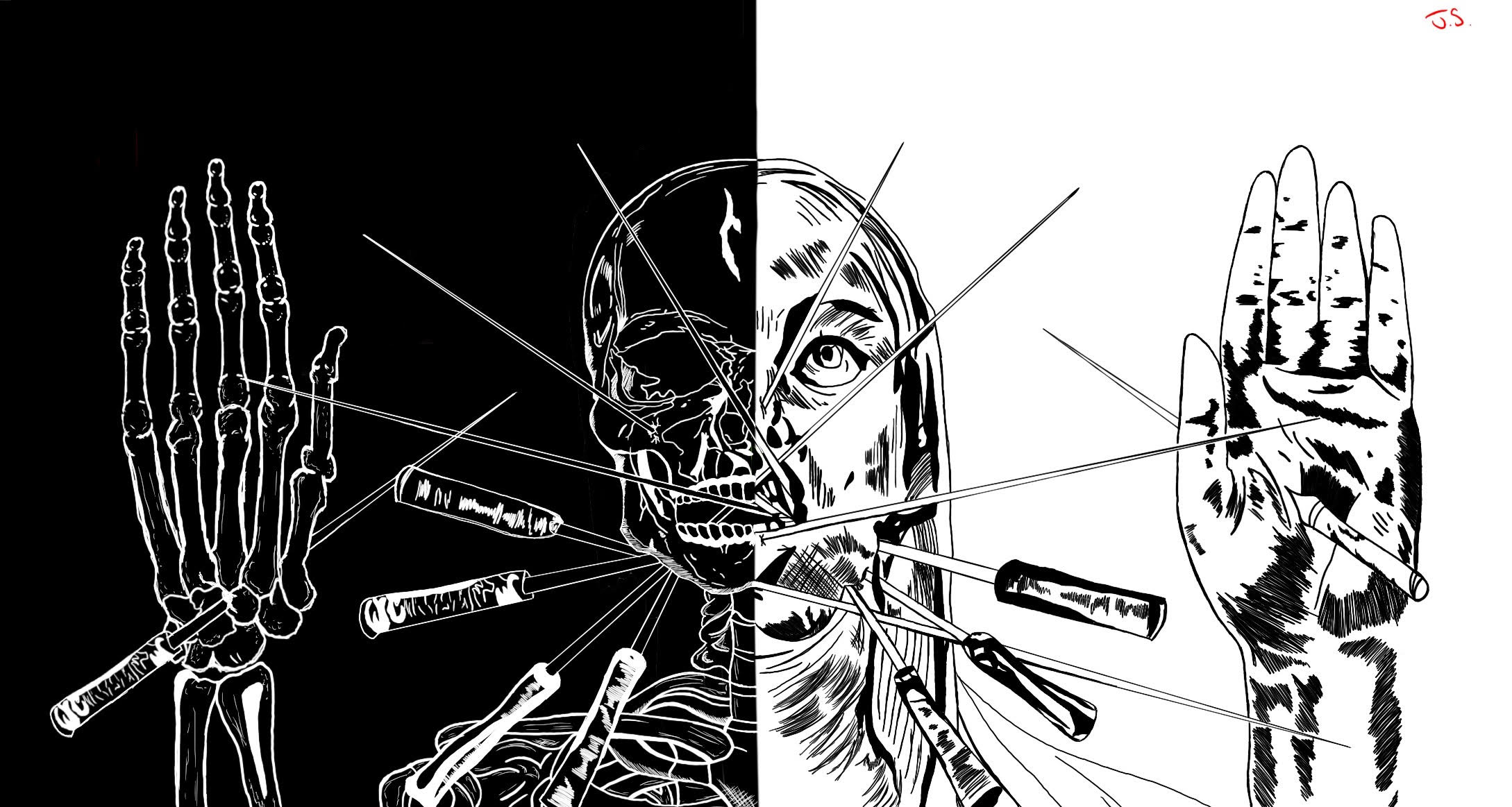 It is always an achievement to extract from the bayou with the bounty, but it is so much more satisfying to extract with your teammate if you're playing a duo or trio match. 'El_Bobo' seems to share that opinion, and showed us his STUNNING team extraction tattoo.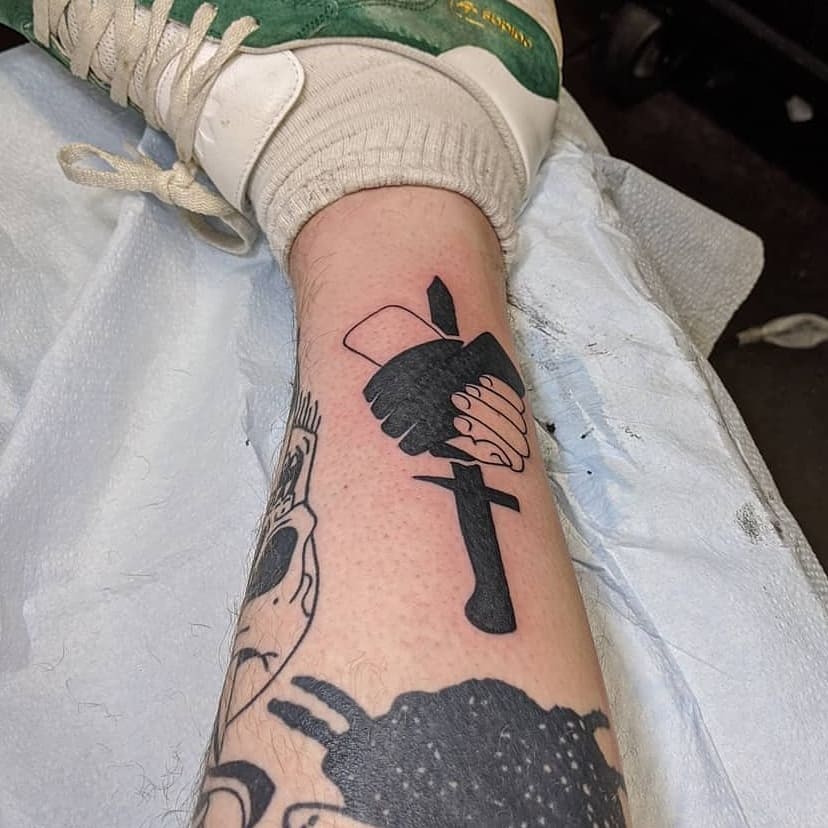 Everyone gravitates towards their favorite loadouts over time. But if you fancy a change, 'Graf Knusprig' has created a 'Hunt: Showdown Loadout Randomizer,' which you can add to your stream, as well as via OBS, so you can mix things up.
Find out how the Loadout Randomizer works and how you can add it to your personal stream with this tutorial video. Don't forget to give them a follow on YouTube or Twitch too!
Embed code:
Finally, we wanted to share a new video from one of our 'Night of the Hunter' partners. Check out "Explosive Ammo Explained" from 4FS Gaming, featuring essential tips and tricks about using Custom Ammunition, which was introduced to the game in Update 1.5.
Embed Code:
As ever, thanks to everybody who shared their creations with us this month. We can't wait to see what you guys come up with in June. Remember to share any Hunt-inspired art with us on our social channels so the whole community can enjoy it. You never know, your creations could even feature on this very page next month.
And last but not least, stay tuned to our social media channels for the latest about our new map and upcoming Live Event.
See you in the bayou!
Your Hunt: Showdown Community Team
+++
Don't own Hunt yet? Get a copy for PC on Steam or from the Crytek store. For Xbox, head to the Microsoft Store, and for PS4, visit the PlayStation Store.
Got queries or questions? Stop by our social media channels and let us know: