Watch your favorite Hunt: Showdown Streamers on
---
Earn rewards you can't get anywhere else. Log in with your account below to get started. For questions, check out the FAQ.
Link Account
In order to participate in this campaign you give your consent that we will process your watching time of Hunt:Showdwon received from Twitch. You can find more info in our Privacy policy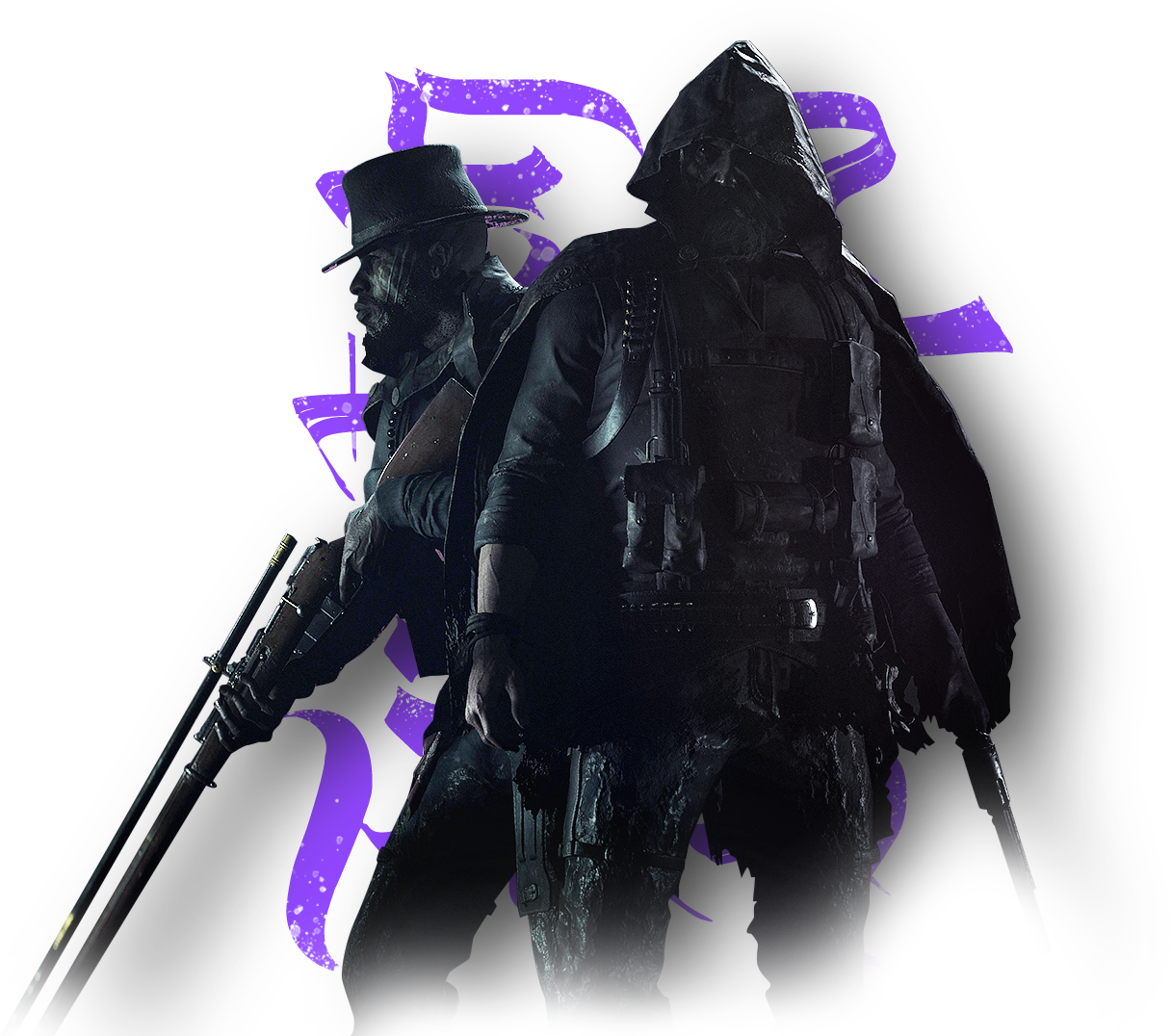 Participating twitch streamers
F.A.Q.s

When does the Twitch Drops campaign take place?

The Twitch Drops campaign will run from 29th of June 15:00 CEST until the 6th of July 15:00 CEST

What are Twitch Drops?

Twitch Drops are various rewards you can earn while watching select livestreams of Hunt: Showdown. These can be on official Crytek channels http://twitch.tv/crytek, or through other broadcasters we've partnered with for special campaigns.

What rewards can be won through Twitch Drops?

You have an opportunity to win exclusive in-game rewards, not available anywhere else, to shine on in the bayou! Based on your watch time, you can win rewards from the below pool: In-game currency, Tools, Exclusive Legendary weapons, and Exclusive Legendary Hunters.

What do I need to win the rewards?

If your account is registered for Hunt: Showdown Twitch Drops, you're eligible! All you have to do is watch select Hunt: Showdown livestreams. Time watching = rewards! The more you watch, the more rewards you can earn. We will announce eligible streams on all Hunt: Showdown social media channels. Twitch will send you a notification once you have earned a reward, and it will be delivered automatically to your in-game account. A few special rewards will also be given out based on randomly chosen time intervals – so if you are watching during one of the intervals, you'll get the reward too!

Note: There will be no additional reward prompt in the game. All rewards are delivered directly to your inventory, and you can view them there.

Do I always need to be logged in the game?

You need to be logged in to the Twitch account you registered for Hunt Twitch Drops while watching. If you're not logged in, you won't get the credit for watching and you won't receive your reward. You do not need to have the game open while watching, however.
Some browser plug-ins can block Twitch from recording your presence during a stream. Temporarily disable these plug-ins to make sure you're eligible for rewards. Twitch and Crytek cannot provide support for issues caused by incompatible browser plug-ins.
Link your Game Account
You can only link one account to your Twitch account. Choose wisely.