It's time for another community update, and today we have some of our favorite fanworks from August. If you make Hunt fan art of any kind, share it with us on social media so we don't miss out on any of it—and so you have a chance at getting featured in a future monthly wrap-up. You can find us on Discord, Facebook, Twitter, Instagram, and Steam.
Video Guides
Thekillergreece made a really useful Hunt players guide on Steam. In the guide you will find information about rifles, consumables, traits, bosses, and so much more. You can checkit out right here.
For those just getting started with the game, we can recommend this videoguide from Fisk, which is geared towards people who are still finding their footing.

Fan Art
Stephen Norgate aka Norgate19 created a Hunt-inspired player character that you can see on his ArtStation profile.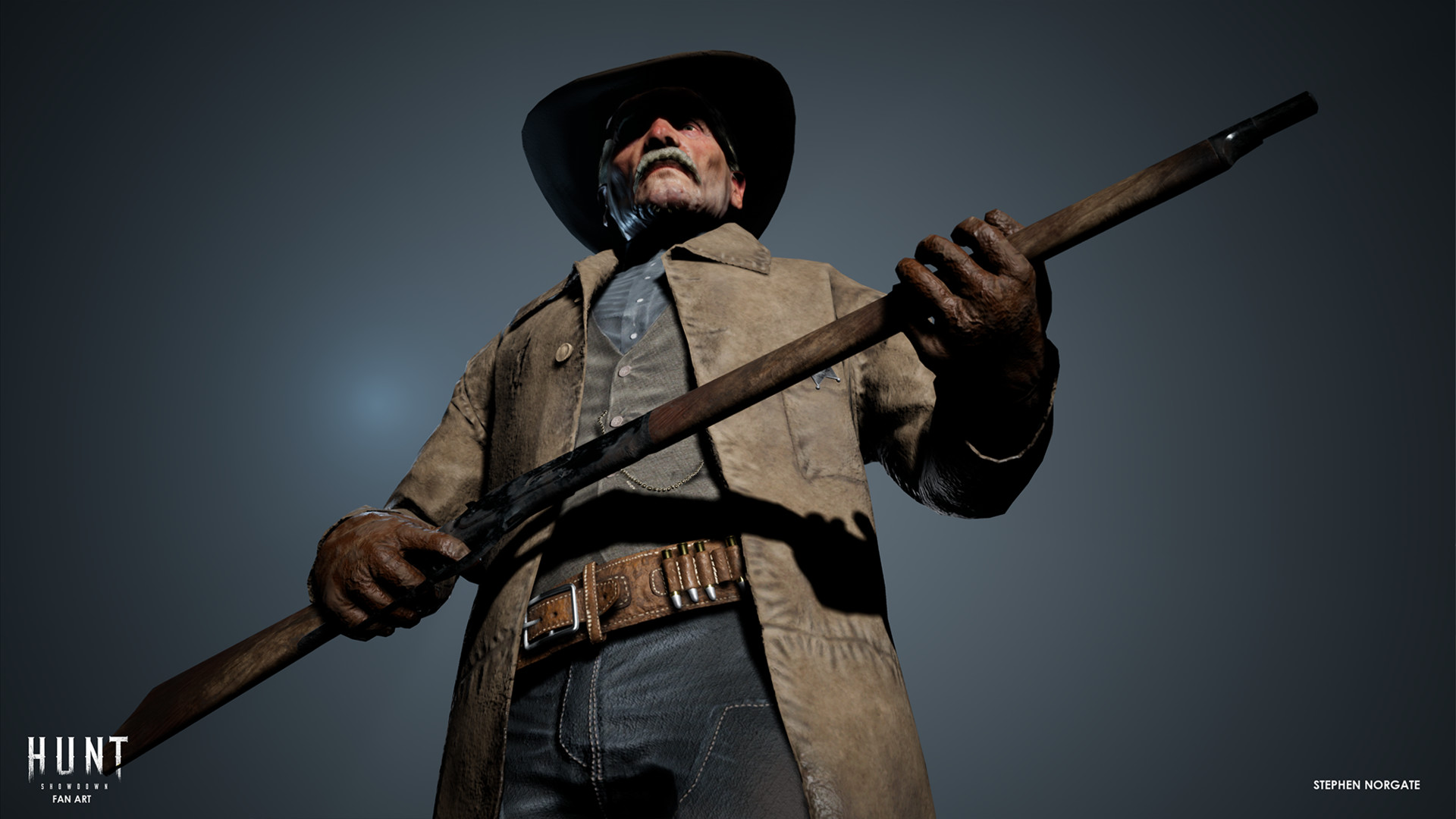 On the weapons front, Csollakgyula created
Hunt"battle scissors."
Gruesome thought,
right?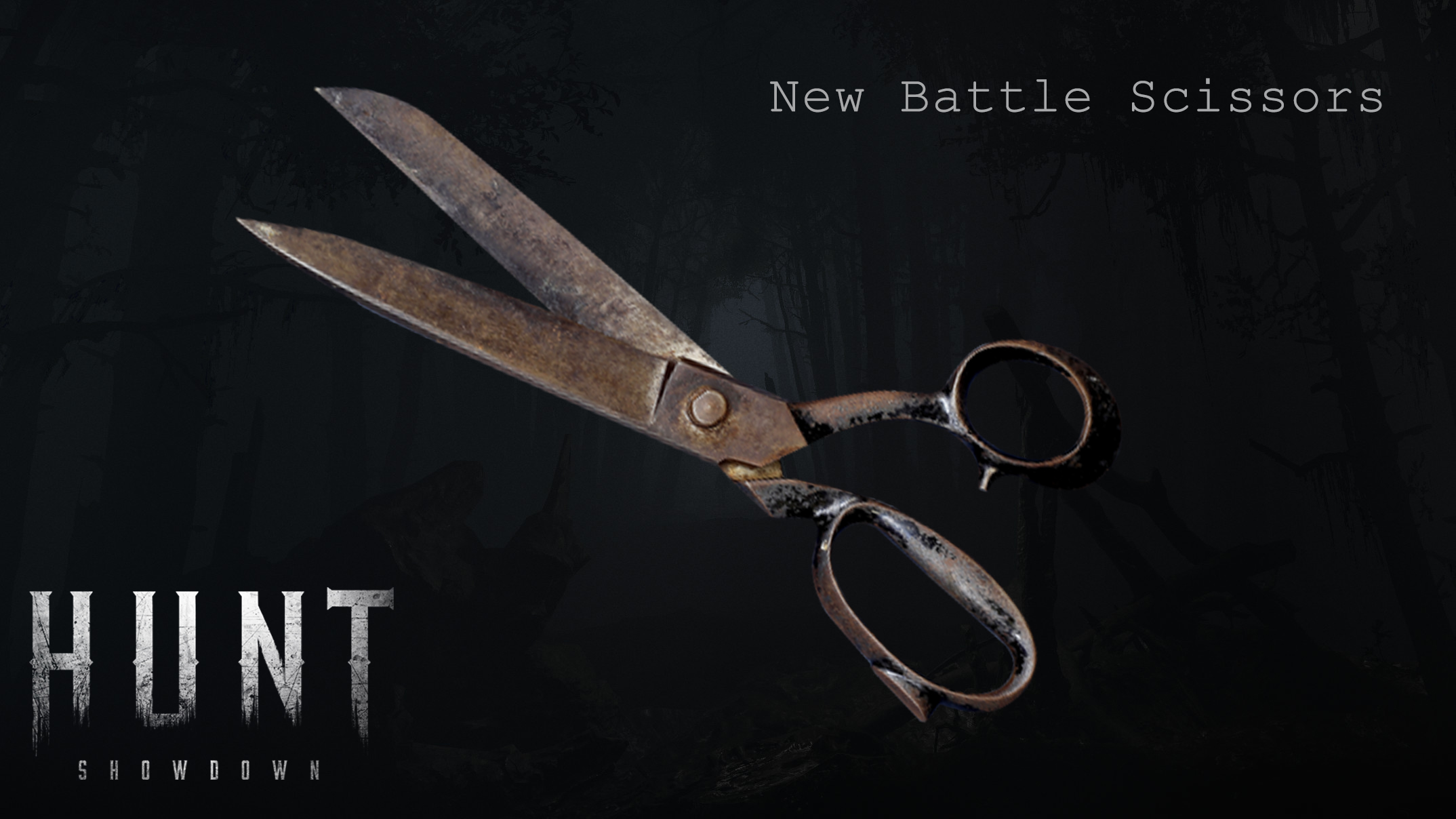 Javier Garcia created his own version of his favorite gun, the Caldwell Conversion Chain Pistol, which you can take a look at on his ArtStationprofile.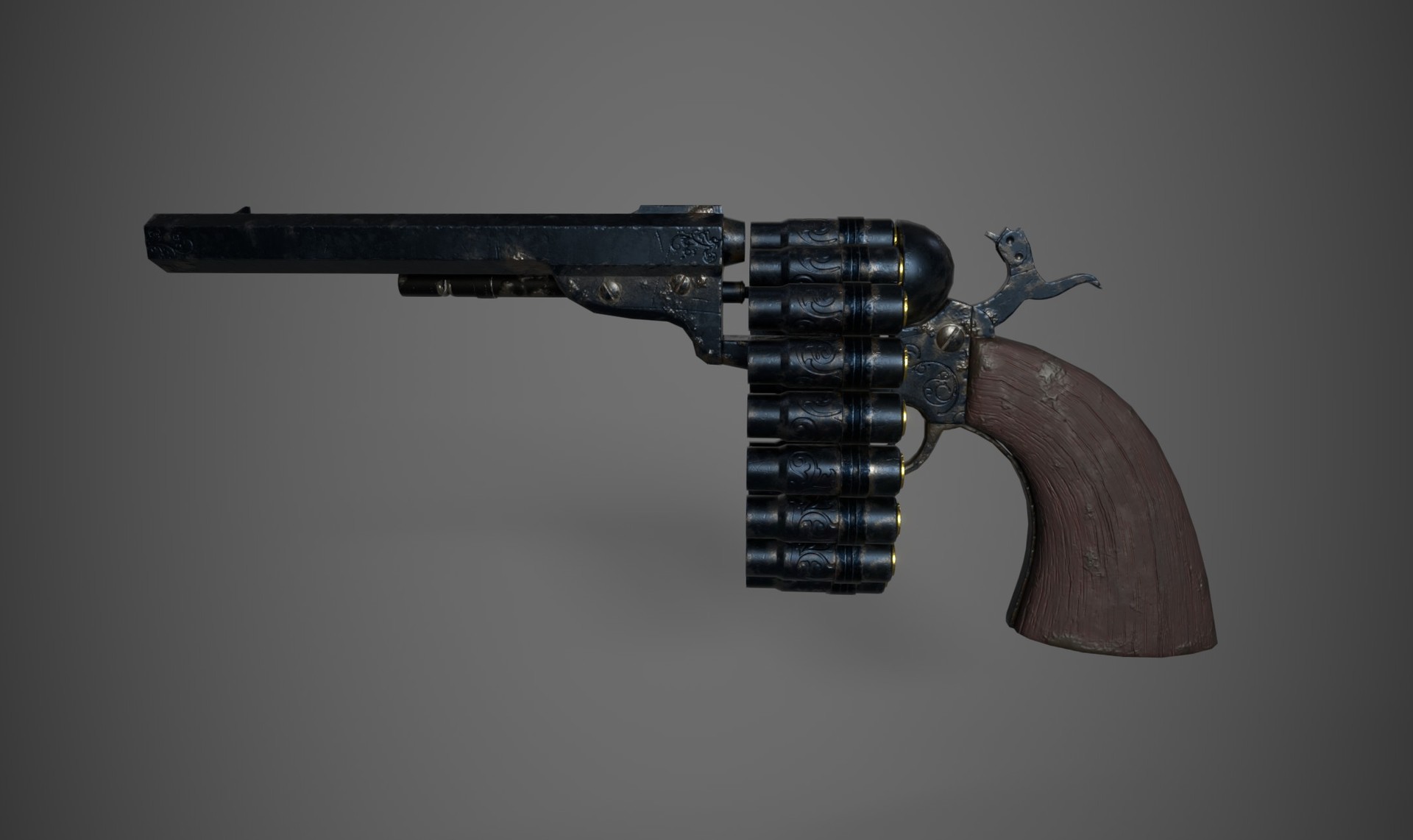 Next up is some monstrous concept art by Maya Grishanowitch, who created a monster that lurks in the swampy waters. Maya says of the creature: "Deep in the Louisiana swamps this thing abides. Her hair acts like a spiderweb for those who decide to come to an aid of this damsel in distress. After the victim is paralysed, she slowly drags it closer to make the final kill. The alligators are quickly to join, to share the spoils. Instead of legs, swamp belle has a rhizome, so the ground is the only safe heaven. The fan art is somewhat based on the slavic 'bolotnitsa' (rough translation: a swamp maiden)."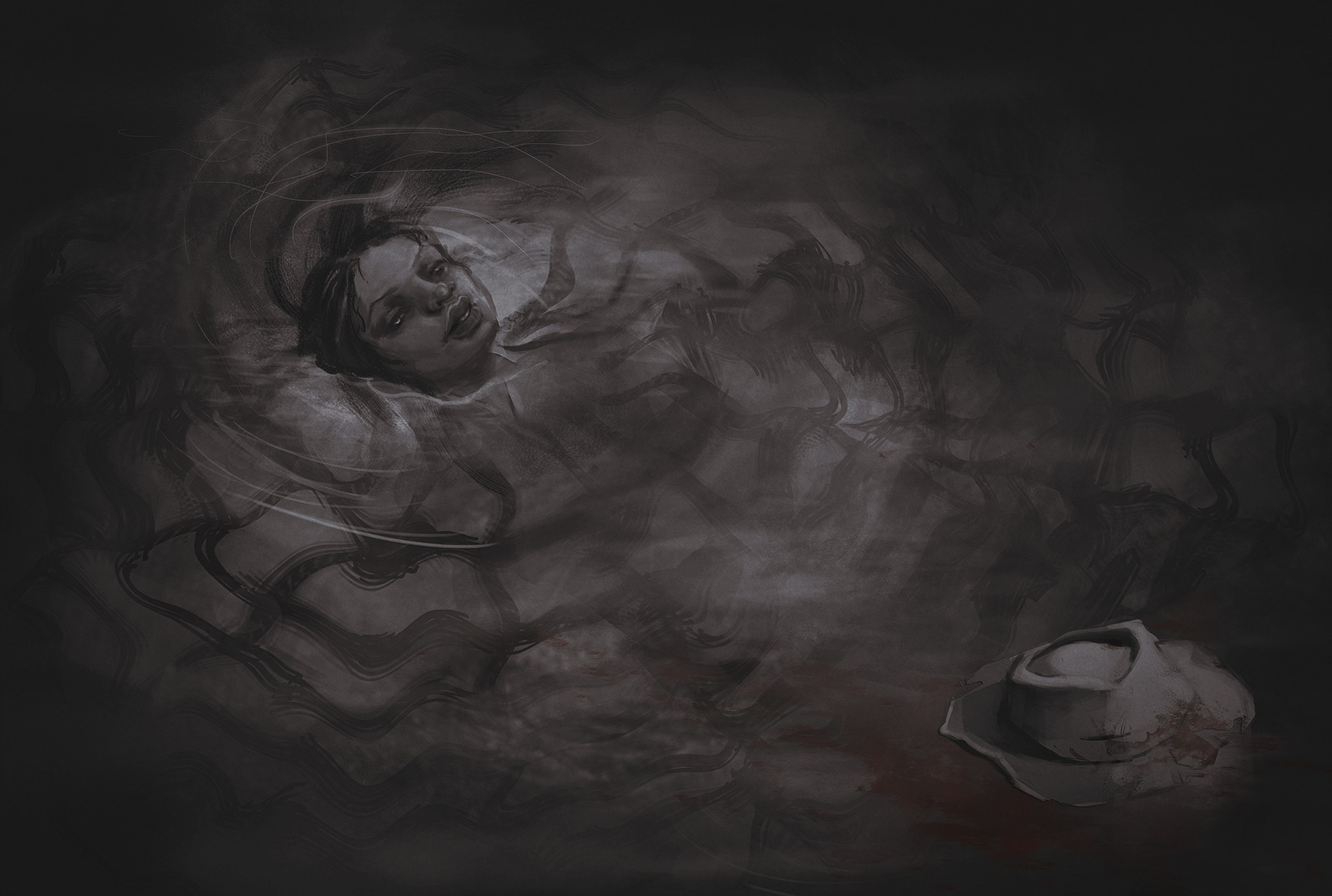 Hunt Community at gamescom
Last but definitely not least, we want to say thank you to everyone who was able to join us at our 2018 gamescom Fan Event!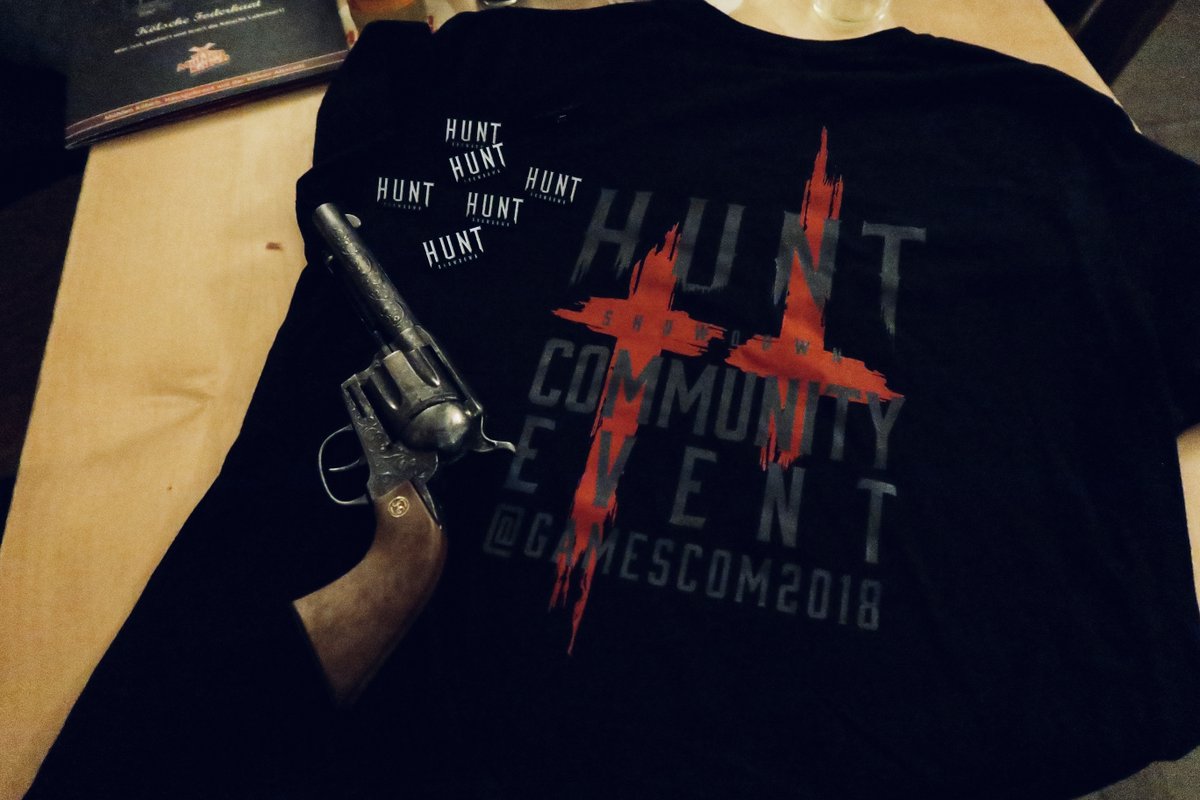 We had a blast meeting you all, and if you want to relive the fun, or couldn't make it, we have an album of photos from the event righthere.
Once again we want to thank everyone who has created Hunt fanworks and shared them with us! Don't hesitate to share your stuff with us on Discord, Facebook, Twitter, Instagram, and Steam. See you there.
- The Hunt Community Team
PS Don't forget that right now Hunt is in the middle of its very first live event. For one week only, solo players will rule Hunt. While you can still choose a multiplayer match, from Thursday, August 30 at 4pm CET // 7am PDT // 10am EDT to Thursday, September 6 at 4pm CET // 7am PDT // 10am EDT, you will also have the option to play solo contracts, which pit up to ten solo players against each other in every round of the game. Tension is bound to be high because in Solo Event matches, there is just one bounty, and just one winner. If you own the game, get in there! If not, get it now on Steam.