Hunters, we're celebrating four years since Hunt: Showdown was released in Early Access, and we'd like to thank each and every one of you for joining us on this journey. Since launch, over 3.5 million players have taken up arms to eliminate monsters and claim bounties. And we have big plans for the game that will see that number grow over the months and years to come.
On this landmark, four years to the day that Hunt appeared on screens around the world, a new image emerges from the depths of the bayou...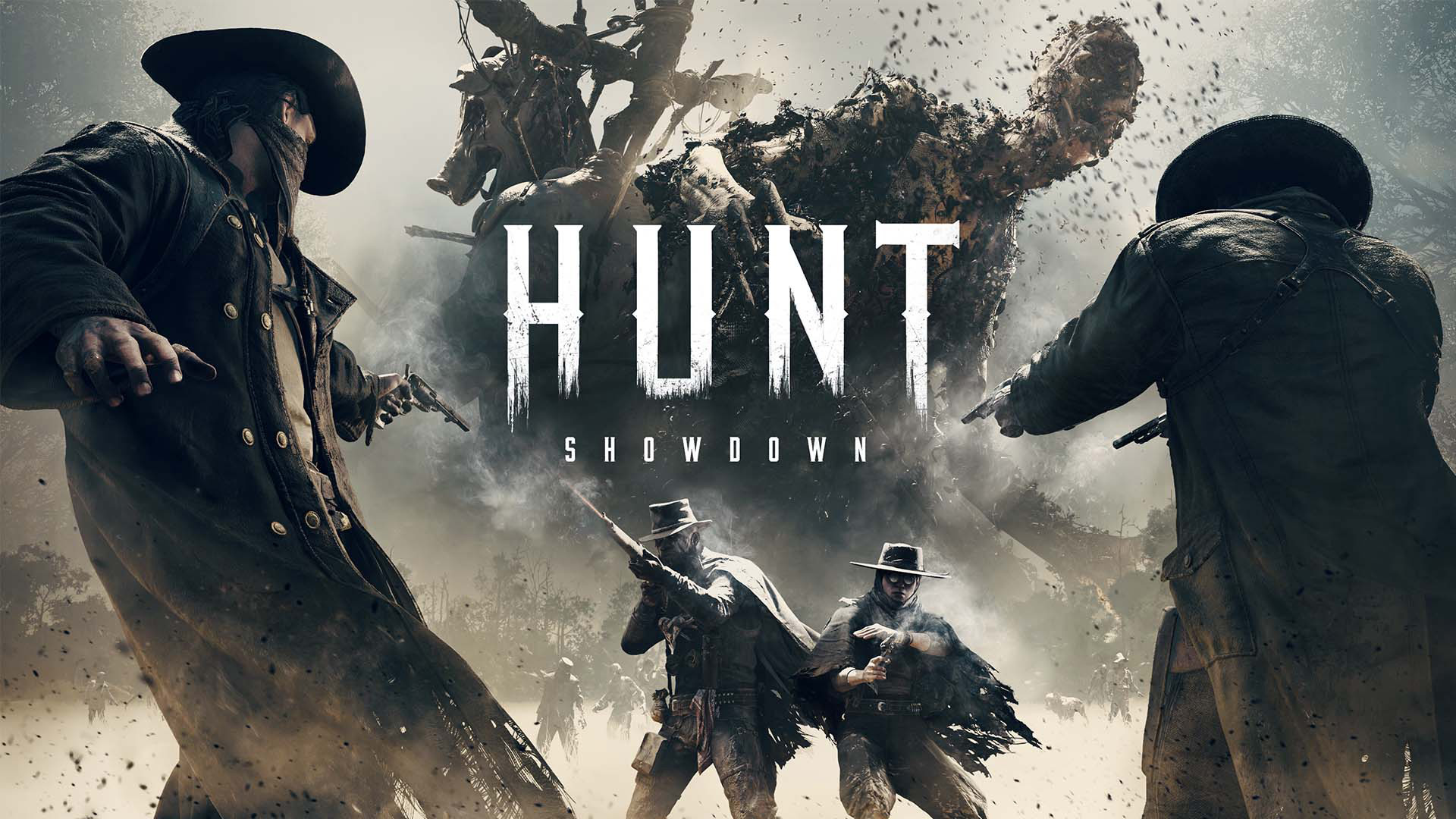 Corruption has taken the Bayou, driving its roots down deep into the bracken soil, its song the rasping buzz of insects and the pounding of your heart as you, too, follow the call. Many are drawn by its bloody siren song: outlaws and evangelists, the dangerous and the damned, the saviors and sinners.
United only by their need to hunt, they lend their allegiance to the American Hunter's Association for a time, hoping to leave the Bayou with glory and gold. Betrayal comes easily. There are worse things than monsters in the Bayou. We all carry some of that darkness inside us.
Today, a vision emerges, capturing a single moment, frozen in time: Hunter turned against Hunter, and the corruption looming, ever-closer, impossible to escape. But we can turn back this tide of death. Will you join us? We'll be waiting.
With 4 years comes a community that is growing stronger everyday, Hunt proudly presents its brand-new face in the form of new key art. We intend to represent the community and the game in it's most beloved and true form – a thrilling, high-states PvPve first person shooter with a stunning unique beauty.
You can download the striking new wallpaper here in glorious 4k or Ultrawide resolutions. Make sure to celebrate with us and post your setup with the hashtag #4YearsOfHunt!
We're proud of how the game has grown in conjunction with feedback from you, our fantastic community. In the past year alone, we've added a new map and boss and held hugely successful in-game events, including Light the Shadow and As the Crow Flies. By putting players first and being guided by your views about what makes Hunt special and what could make it better, we've been able to regularly update and evolve the game and make it bigger and better month by month and year by year.


In other Anniversary news…
The bayou will continue to evolve. But of course, the bayou is also a dangerous place. It's not just rival hunters or the abominable monsters that cause mortals to meet their makers. 1,595 Hunters have lost their lives because of doors, and horses have killed 276 players! You can see some of the other ways unfortunate souls have met their demise in our recent "50 Ways To Die" videos as a reminder to keep your wits about you, as danger and death can come from the most unexpected places. A full version of the video will arrive shortly.
Stay tuned to our channels for a range of birthday events and celebrations. PC players can grab Hunt: Showdown plus four DLCs as part of the Anniversary Bundle, available on Steam until Thursday, March 3 rd. And rewards are on offer for everyone with our latest Twitch Drops campaign, giving you the chance to earn a new Legendary Hunter and Legendary weapons by watching your favorite Hunt streamers during a weeklong event. You can get all the details here.
Four years of Hunt is an amazing landmark, and we couldn't be more proud of the welcoming and growing community that has sprung up around the game. We're delighted that players keep returning to the bayou, with each match telling its own story. And there are plenty more stories to be told.
See you in the bayou,
- Your Hunt: Showdown Community Team
+++
Don't own Hunt yet? Get your copy for PC on Steam or from the Crytek Shop. For Xbox, head to the Microsoft Store, and for PS4, find Hunt on the PlayStation Store .