Hunters,
One week before we launch Hunt: Showdown on August 27 th, we will need to perform a server wipe. The server wipe will take place on August 19th for our PC players, the Xbox wipe will be at a later date. Between now and August 18 at 23:59PM CEST, you can earn rewards by prestiging as many times as you can! Obviously you can still get the rewards after full launch, but if you are already on your way to the next prestige level you will have to regrind for that level if you don't prestige in time.

What exactly will we wipe?
Everything but prestige will be wiped from the server in preparation for our full launch. This means that your money, Hunters, inventory, and statistics will be reset. You will be starting off with a clean slate, while still keeping the prestige you worked hard for.

Prestige Rewards Are Forever (And How to Earn Them)
If you have prestiged during Early Access, you can still get your hands on those shiny prestige rewards.
Below you can find an overview of all the rewards that you can earn, up to prestige 50 (the current max).
Prestige 1-4, 6-9, 20, 30, and 40: one random Legendary skin.
Prestige 5: Sparks LLR Legendary, "Louisiana Lustrum"
Prestige 10: Bornheim No. 3 Legendary, "Golden Ticket"
Prestige 25: Quad Derringer Legendary, "Silver Quarter"
Prestige 50: Winfield M1873 Legendary, "Fifty Laurels"
All rewards will be handed out retroactively, once the prelaunch week starts. So if you don't see them in your account immediately, don't worry, they are on the way.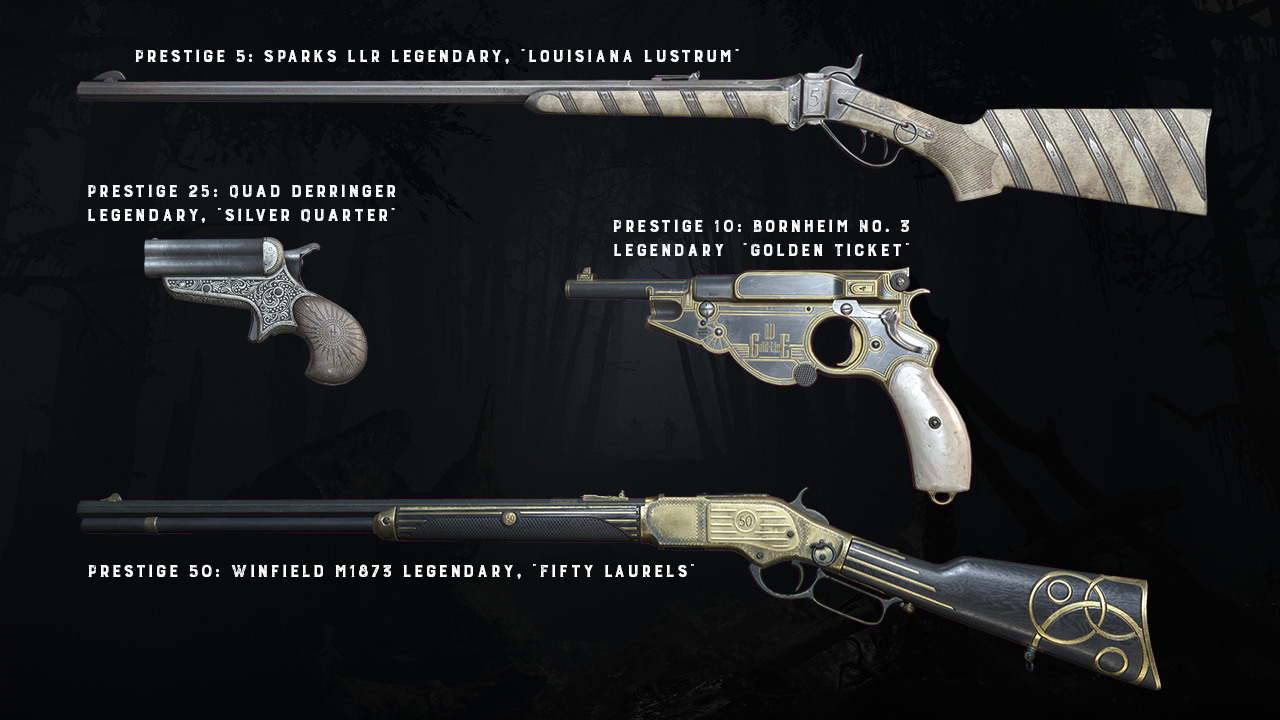 Pre-Launch Week
Starting on August 19 th, we will kick off our prelaunch week – and bring 1.0 to the live server one week early! That means a couple of things. The biggest is that we will raise the Prestige level max to 100, and a new set of rewards will become available!
You'll also have one last week to buy Hunt at the reduced Early Access price before it goes up to full launch price on the 27 th AND to get a hold of the Early Access-exclusive weapon skin, "The Benefactor."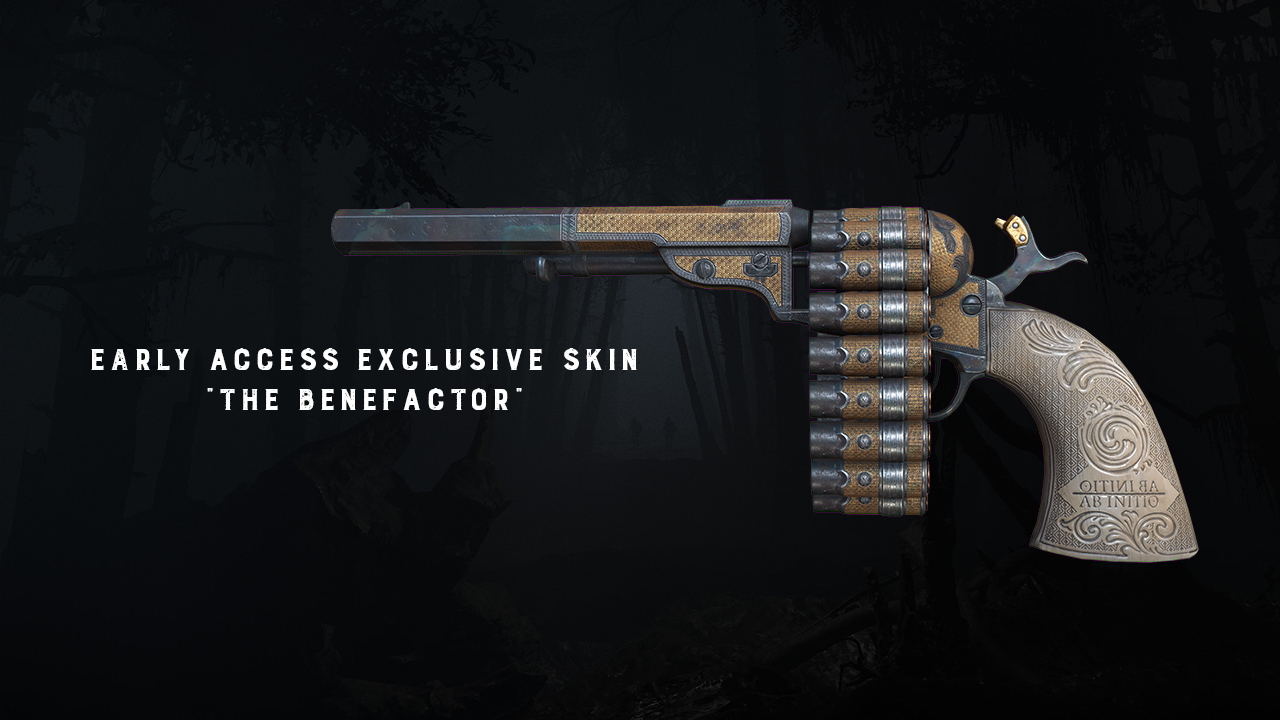 Note that all the rewards are the same for PC as well as Xbox. Both platforms will receive the Benefactor skin if they bought the game in Steam Early Access or Xbox Game Preview.

We still have a surprise planned for prelaunch week, so stay tuned and be sure to keep an eye on our channels.
Find us on Discord, Xbox Club, Facebook, Twitter, Instagram, Xbox Game Preview and Steam. And as always happy hunting, Hunters!