Hunt's current UI was developed during the game's early development stage. Since then we got a lot more new features which were the deciding factor in redoing the whole UI. With the new UI we could plan everything from the beginning and make sure that all users can use the menus easily and quickly. The new UI has been designed for all our available platforms, and it works just as great with a mouse as with a controller.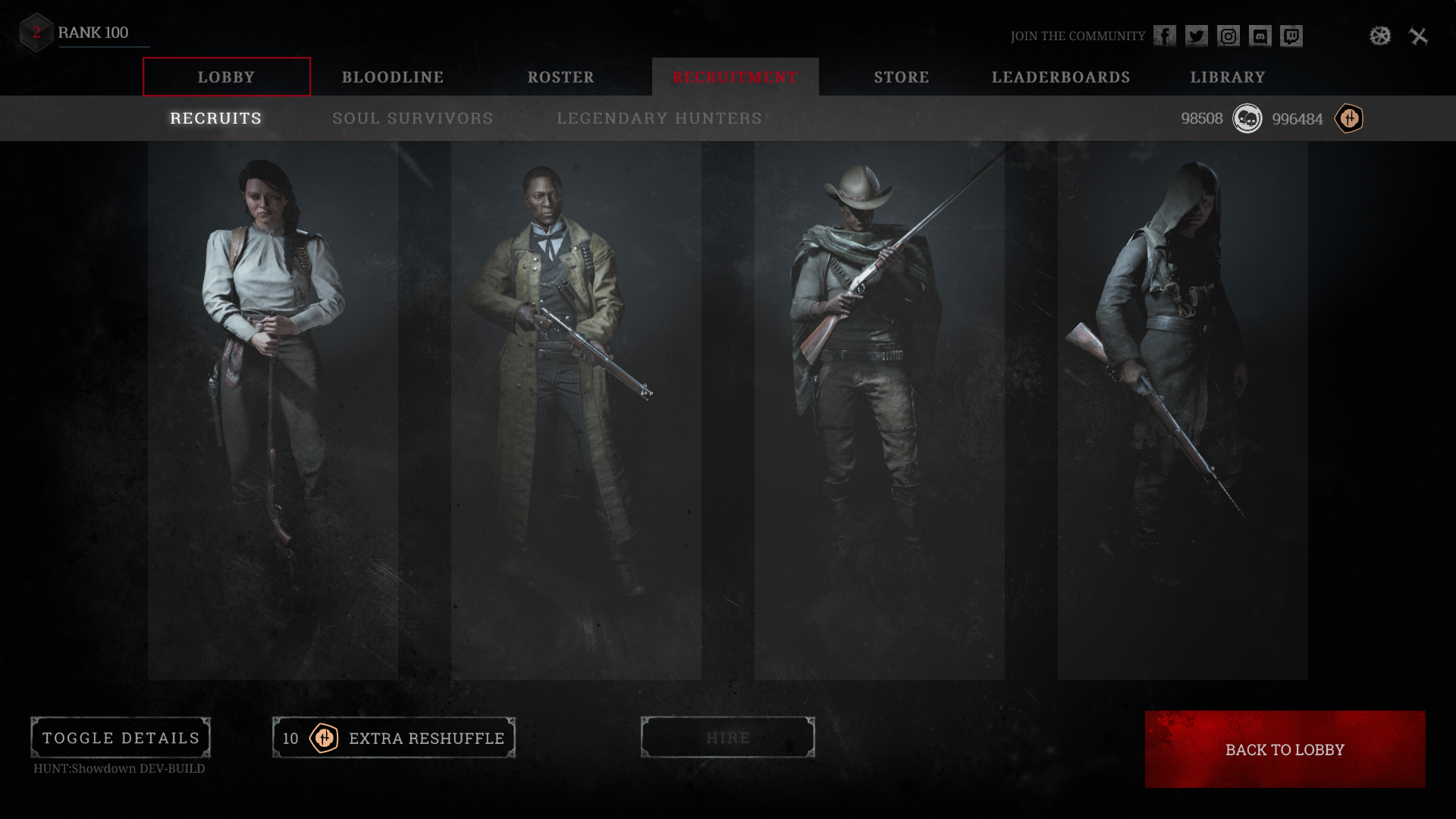 To highlight some of the menu pages that have been changed, let's start with the new Lobby page. In the new lobby you will be able to see yourself and your partner(s), including their Hunters and load-outs. In the menus, the inventory management has received a full overhaul, making it a lot easier and more elegant to recruit and equip Hunters between missions. We have also tried to make the game entry / re-play as simple as possible.
The new store will allow players to sort and organize weapons, traits and consumables according to certain criteria, such as size, ammo or special damage types (E.g. showing all medium bullet weapons or all fire-based items), names and more. You will also be able sell all instances from one type of item if you want.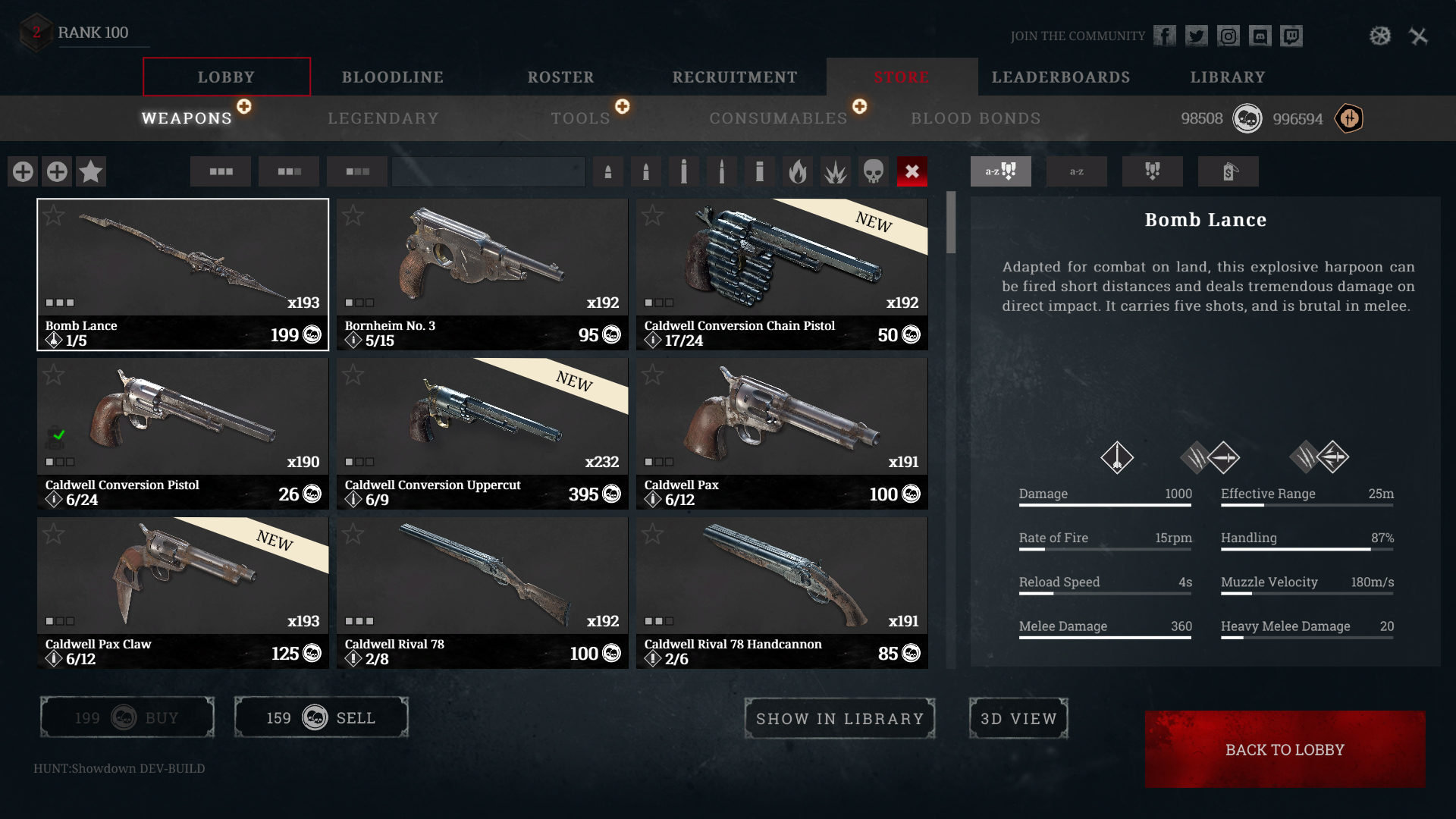 We have also added many new features to our menus. Now, it will be possible to view all items in the shop in 3D. Our level designer Matthias Otto has invested a lot of love into this feature. There is also the possibility to shoot and listen to all weapons from different distances. As requested by the community for a long time, in the new UI comparative weapon stats are becoming more meaningful and easier to understand. We are now displaying more relevant information, like damage referring to an upper chest hit on a player at short range, so for the Sparks for example it would display 149, which is the actual damage it does to a player under given circumstances. Other stats include effective range, which displays the furthest range to one-hit-kill a player, usually via headshot, and the muzzle velocity of fired bullets.

You will also have the possibility to change the size of the UI with a slider regardless of your resolution of choice.


In case you want to take a closer look at our new UI, we showcased it during one of our Developer Live Streams, which you can re-watch HERE.

***
We can't wait to show you all the great things coming in our full launch; but in the meantime, why not check out Hunt on Steam or Steam or Xbox?
To stay up to date on the latest Hunt: Showdown news, find us on Discord, Xbox Club, Facebook, Twitter, Instagram, Xbox Game Preview and Steam.