Hunters, we couldn't be more excited to celebrate our fifth anniversary! First of all, everyone here on the team would like to thank you for being part of one of the most unique, friendly and, creative communities in games. Whether you've been with us from the start, or you are just diving into the Bayou for the first time, we are so proud to have you onboard.
In five years Hunt has gone from strength to strength, with record-breaking CCUs each year and new content added regularly, including new maps, bosses, live events and hundreds of weapons. Additions in the last two years alone have included the Stalker Beetle, Questlines, fiery map-changer "The Inferno", our fan favorite boss Scrapbeak, a new map, DeSalle, and much more. Our Live Events have offered increasing amounts of rewards, and the Moon Event series that started with Traitor's Moon and continued through to the most recent Devil's Moon event have become narrative experiences and gone deeper into lore and the dark world of Louisiana in 1895. And, of course, along the way, we've also held Twitch Drops events where you can earn rewards for simply watching or streaming Hunt online, and, to mark this very special anniversary, we have another one for you!

Fifth Anniversary Twitch Drops Event!
Twitch Drops are in-game rewards that you can earn by watching streamers playing Hunt during this weeklong event. To collect Drops rewards, all you have to do is connect your Twitch account to your game account and start watching your favorite Hunt: Showdown streamers throughout the week. Drops rewards are also available to all Twitch Streamers, so if you want to stream as part of the event, ensure Drops is enabled on your channel and connect your account via your creator dashboard. To find out how to connect your accounts as a viewer or streamer, everything else you need to know, check out our dedicated Twitch Drops area of the site.
So.. let's take a look at the Twitch Drops schedule and rewards, including Legendary Hunter, Kill Buyer: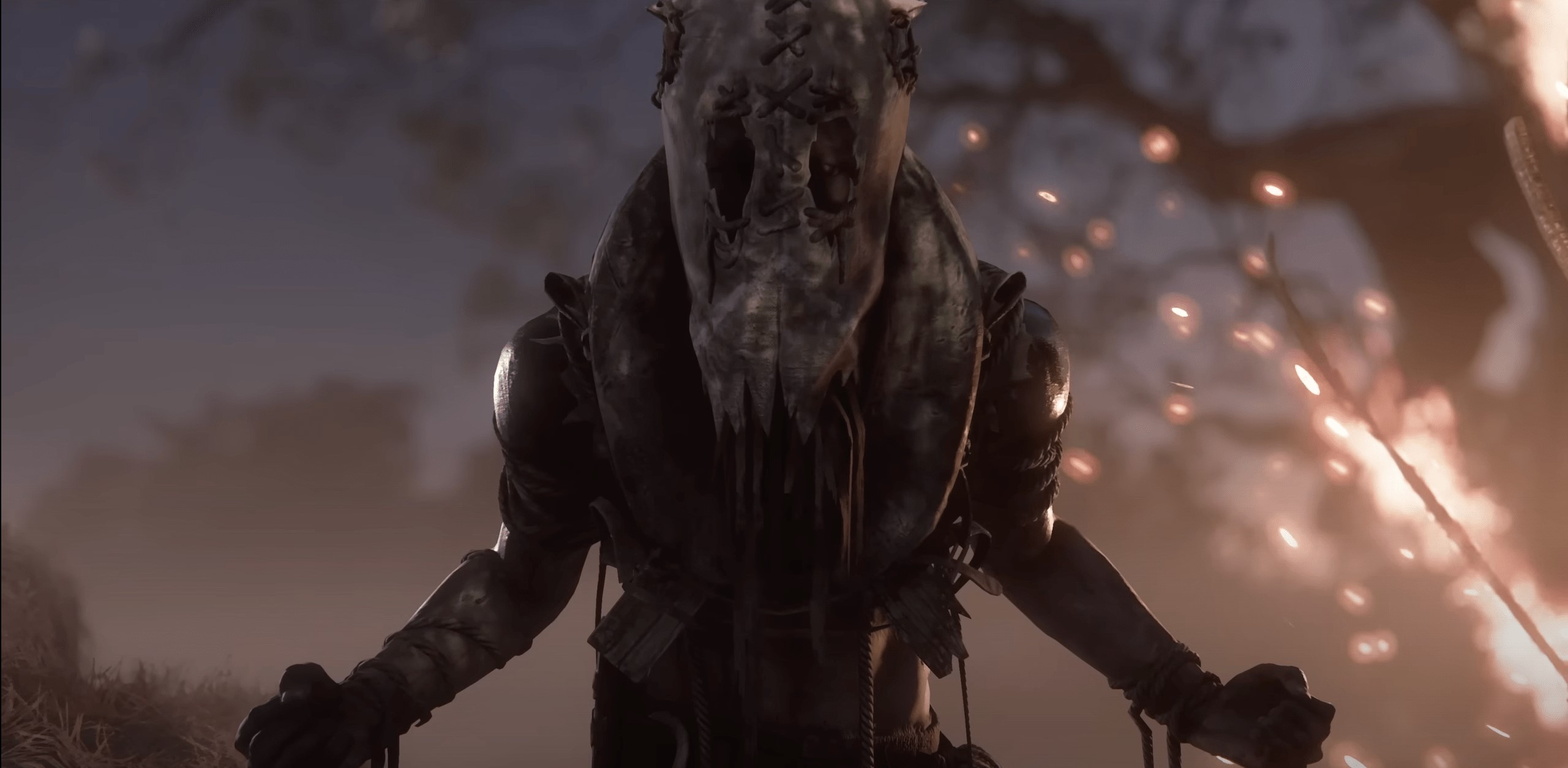 "Kenneth Jupe's love for horses turned into a morbid obsession as he dissected his beloved Butterscotch in fascination. When there was nothing left of her, and no money for another, Jupe ran to the Bayou where he could dismember to his heart's desire." 
Schedule and Rewards:
Drop #1: 23rd Feb- 2nd March – Watch streams for 180 minutes to unlock Legendary Knife "The Marquis".
Drop #2: 24th Feb- 2nd March – Watch streams for 180 minutes to unlock Legendary Weapon Bornheim No. 3 "Alley Cat".
Drop #3: 25th Feb- 2nd March– Watch streams for 210 minutes to unlock unlock the Legendary Mosin-Nagant M1891 Obrez "The Fifth Tale".
Drop #4: 27th Feb- 2nd March – Watch streams for 210 minutes to unlock Weapon Charm "Gator Eye"
Drop #5: 28th Feb- 2nd March – Unlock the Gator Eye and watch streams for 240 mins to unlock Legendary Hunter "Kill Buyer"

Exclusive Drop:
You can also earn an exclusive Drop for watching one of our amazing Night of the Hunter partners. You can check out a list of our partners here.
23rd Feb – 2nd March – Watch streams for 210 minutes and unlock Weapon Charm "Hera's Gift"
New for twitch drops:
For the first time, there will be random drops of special Hunt Anniversary Crates. Players who watch Twitch Drops enabled streams for two hours a day will receive a crate with various items in it, including weapons, Hunt Dollars, and equipment. You can earn up to four Hunt Anniversary Crates every day during Twitch Drops.
Five years of Hunt is an incredible landmark and we hope you join us for the future as we make the game bigger and better. For now, follow our social media channels for more anniversary events and celebrations, and we hope you enjoy racking up yet more rewards with our latest Twitch Drops campaign.
See you in the Bayou,
- Your Hunt: Showdown Community Team
+++
Don't own Hunt yet? Get your copy for PC on Steam or from the Crytek Shop. For Xbox, head to the Microsoft Store, and for PS4, find Hunt on the PlayStation Store.
Discord + XboxClub + Facebook + Twitter + Instagram + Xbox + Steam