Hunters, it's time to earn free weapons and tools and a new Legendary Hunter, Lulu, as we launch our latest Twitch Drops campaign on Wednesday, November 24 th, running through to December 1 st.
Twitch Drops are in-game rewards that you can earn simply by watching streamers playing Hunt during this weeklong event. To collect Drops rewards, all you have to do is connect your Twitch account to your game account and start watching your favorite Hunt: Showdown streamers throughout the week.

And for the first time, Drops rewards will also be available to all Twitch streamers. If you want to stream as part of the event, ensure Drops is enabled on your channel and connect your account via your creator dashboard.


Are you a Hunt streamer? Check out these awesome official assets you can use on your Stream during Twitch Drops!


To find out how to connect your accounts as a viewer or streamer, and for all the in-depth detail you need about this Drops events, check out our FAQ. But for now, let's take a look at what swag you can bag, including our new Legendary Hunter Lulu!
Introducing Lulu Bassett:
" Though she preferred the fairer sex, Lulu Bassett got by taking men to her bed. When she learned that she could make a better living taking men to their graves, she decided to put her charms and instincts to use in the Hunt. Passed down to Lulu from her mentor and madam, The Marquis, like the women who have wielded it, is beautiful, sharp, agile, and deadly; exactly the tool needed to slip between the ribs of an over-eager John."
Find out how to acquire Lulu and her Legendary knife "The Marquis" alongside other rewards below.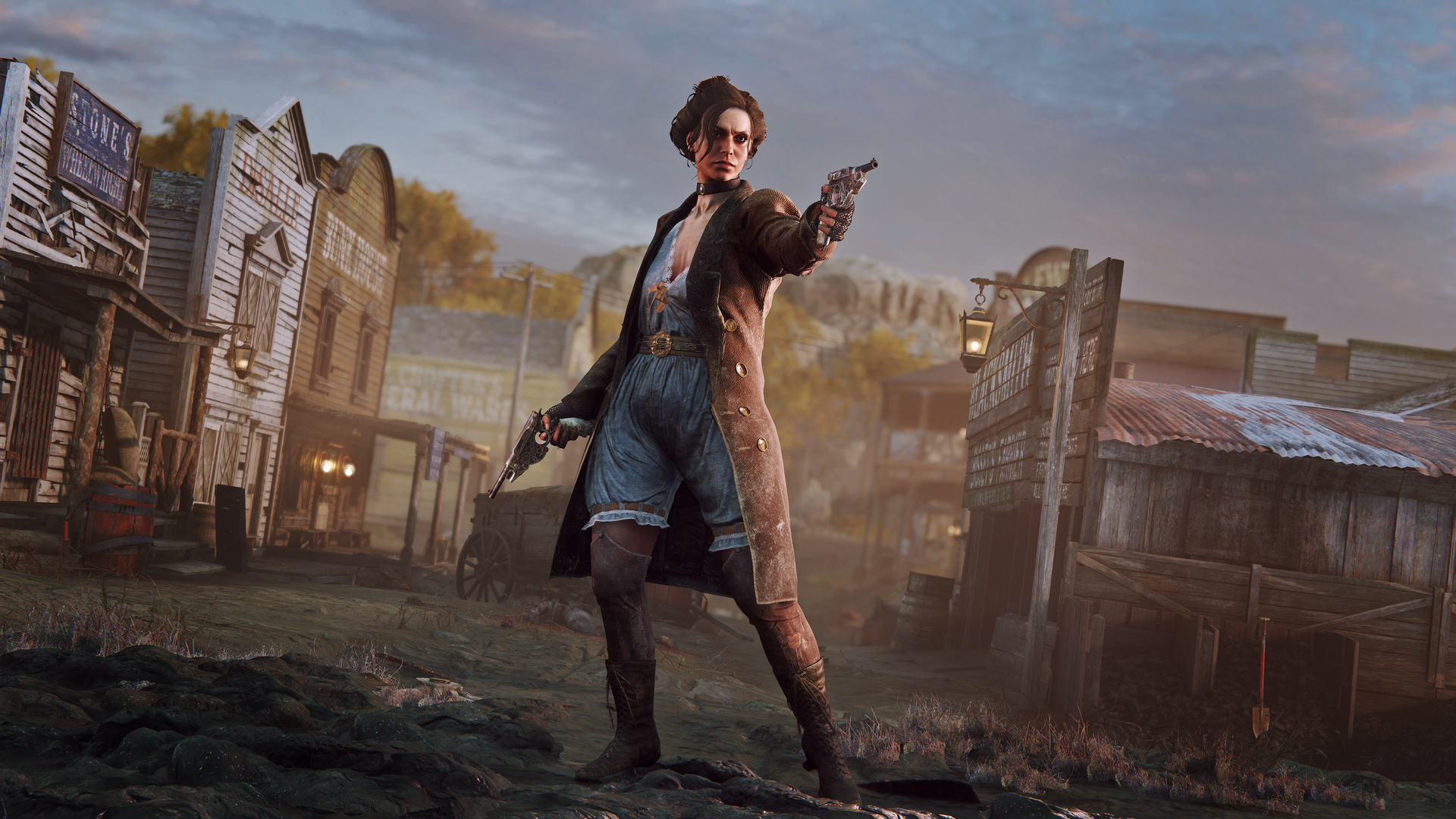 Twitch Drops Rewards:
Different rewards are available on different days, with a minimum watch-time needed on Hunt: Showdown Drops-enabled streams for each reward (rewards change daily), selected drops will start each day at 2pm UTC and end the next day at 2pm UTC, lasting for 24 hours in total. The "Marquis" is available exclusively from 15 of our Hunt: Showdown Partners, so check out our list and subscribe to their channels so you don't miss out.
Schedule:
Drop 1 on November 24th

Legendary Tool "Roe Stalker" Knife for watching for 90 minutes

Drop 2 on November 25 th

Legendary Weapon "Seven Sights" Sparks LRR Sniper for watching for 90 minutes

Drop 3 on November 26 th

Legendary Tool "Huff's Kit" First Aid Kit for watching for 90 minutes

Drop 4 on November 27 th

Legendary Tool "Storied Past" Quad Derringer for watching for 90 minutes

Drop 5 on November 28th to December 1st

Legendary Weapon "Alley Cat" Bornheim No. 3 for watching 90 minutes

Drop 6 on November 29th to December 1 st

Legendary Hunter "Lulu" after unlocking Drop 5 and watching another 180 minutes

Bonus Exclusive Drop on November 24th to December 1st

Legendary Weapon "The Marquis" Knife for watching 90 minutes of 15 selected Hunt: Showdown Partners
Check out our streamers page and follow our 'Night of the Hunter' partners who will be streaming during the event to make sure you don't miss out on any rewards - HERE
Don't forget, participation in this Drops event is open to everyone so be sure to connect your account via the drops page in the creator dashboard.
Whether you're watching or streaming, we hope you enjoy this latest Twitch Drops event, which will be packed with epic action from the bayou and brand new in-game gear.
See you in the bayou,
- Your Hunt: Showdown Community Team
+++
Don't own Hunt yet? Get your copy for PC on Steam or from the Crytek Shop. For Xbox, head to the Microsoft Store, and for PS4, find Hunt on the PlayStation Store .