Hunters, the Light the Shadow event is in full swing, and we hope you're enjoying it! Which path did you take first? And what are your favorite skins and rewards? Let us know on our social channels!
Even though the event is not yet over, it's proving a real hit with our fan art community and we're excited to feature some of the Light the Shadow-inspired content that has been shared with us already in today's August Community Wrap-up!
Before we dive into the action, this time featuring epic illustrations and video clips featuring cool kills from the new bow in the Bayou, we'd like to highlight our two latest blog posts all about the 'Light the Shadow' event. Read 'Light the Shadow: Behind the Scenes' to learn the historical context about some of the new characters, and check out our 'Light the Shadow Event' guide to get the lowdown on the rewards on offer and the two paths you can take.
As always, if you're inspired to make something Hunt-related, be sure to post it on our social channels for everyone to enjoy, and your work might also feature in next month's wrap-up. You can find us on Discord, Xbox Club,Facebook, Twitter,Instagram, Xbox, Steam, and TikTok.
In August, we loved…
Check out these two illustrious illustrations featuring our Legendary 'Red Shirt' skin.
The first comes from our Discord channel and is created by 'Bonnie.' We love this dramatic face-off with the Butcher…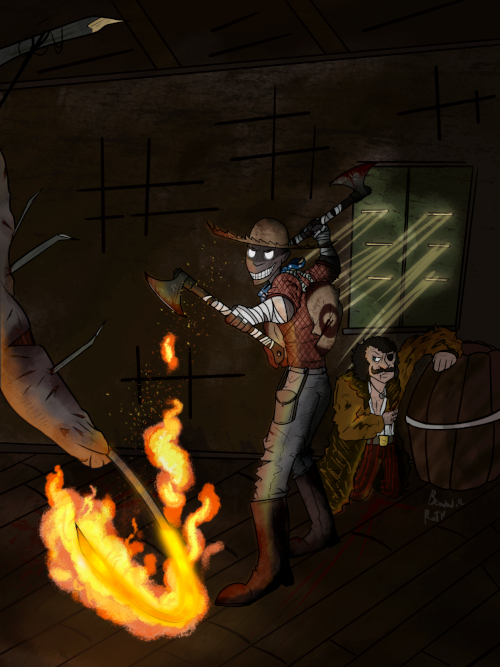 Our second illustration was made by 'TessyDevil' who created this fantastic version of the 'Red Shirt.'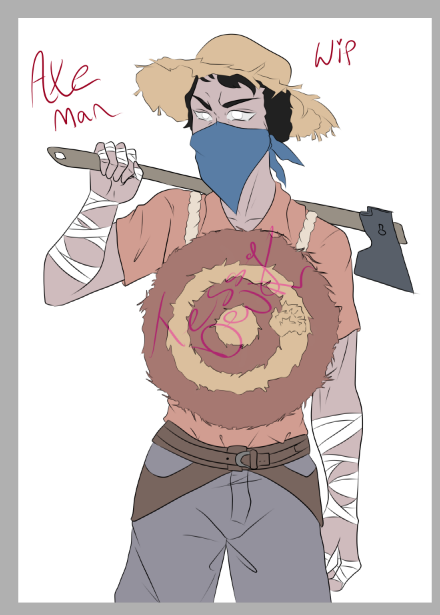 Next up, Discord member 'Jelly' shared this beautiful art featuring 'The Phantom.' Check out that detailing!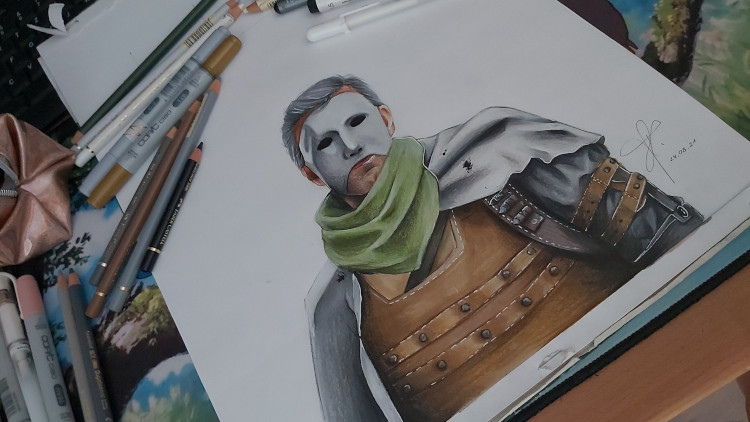 Now it's time to dive into some sweet action straight from the Bayou. Check out these killer clips from our 'Light the Shadow' event.
Take aim at this epic collection of beautiful bow kills:
We also loved this deadly bow shot clipped from LordJamesDelaney's superb stream.
It's time to shine a light on some excellent content from one of our cherished 'Night of the Hunter' partners.
This month we're sharing one of the latest videos from 'Psychoghost Gaming,' who takes a deep dive into the 'Light the Shadow' event. This video is packed full of insights and is a must-watch for Hunters who want to know more about the event.
Does someone you love still not have Hunt? Well, it's time to rectify that! Hunt: Showdown is currently on sale on Steam with 50% off until September 8 2021, so pick up a bargain for a loved one or tip off a friend so they can join you in the Bayou at a bargain price.
Thank you to everybody who shared fan art and video content with us in August. Don't forget to post your latest Hunt-inspired content on our social channels for the community, and for your shot to feature in next month's wrap-up!
Now, get back into the fray and Light the Shadow!
Your Hunt: Showdown Community Team
+++
Don't own Hunt yet? Get a copy for PC on Steam or from the Crytek store. For Xbox, head to the Microsoft Store, and for PS4, visit the PlayStation Store.
Got feedback, queries, or questions? Stop by our social media channels and let us know:
Discord + XboxClub + Facebook + Twitter + Instagram + Xbox + Steam + TikTok.