Welcome, Hunters, to your monthly fan art wrap-up from the Hunt: Showdown Community Team. Check out some of our favorite community art from February, including some amazing weapon recreations, some cool paintings, and a great overview video all about our newest feature in Update 1.5, Custom Ammo.
Hunt: Showdown launched on Steam Early Access in February 2018, so this month we're celebrating our third anniversary! We have lots of activities planned for you to mark the occasion throughout the month, so stay tuned to all our channels and check out our Anniversary blog post.
We hope this round-up inspires you to film, paint, draw or craft something Hunt-inspired. Share your creations with us on our social media channels, and they could feature on this very page next month. You can find us on Discord, Xbox Club,Facebook,Twitter,Instagram, Xbox, and Steam.
In February, we loved...
Check out this badass recreation of the Combat Axe and the Bornheim No. 3 by Raptobot. Raptobot has a fantastic collection of Hunt: Showdown weapon recreations, and you can check them out on their Instagram profile.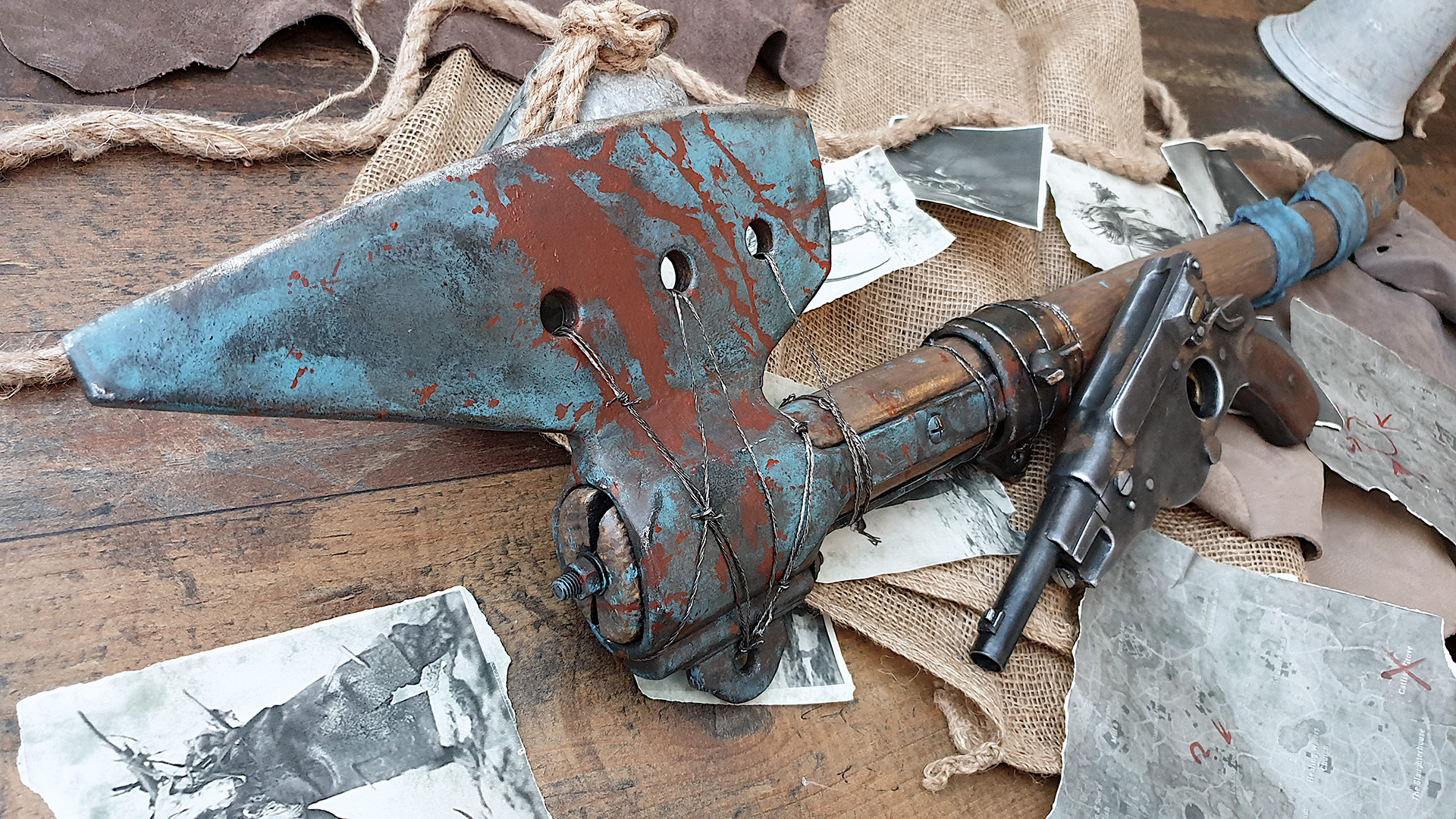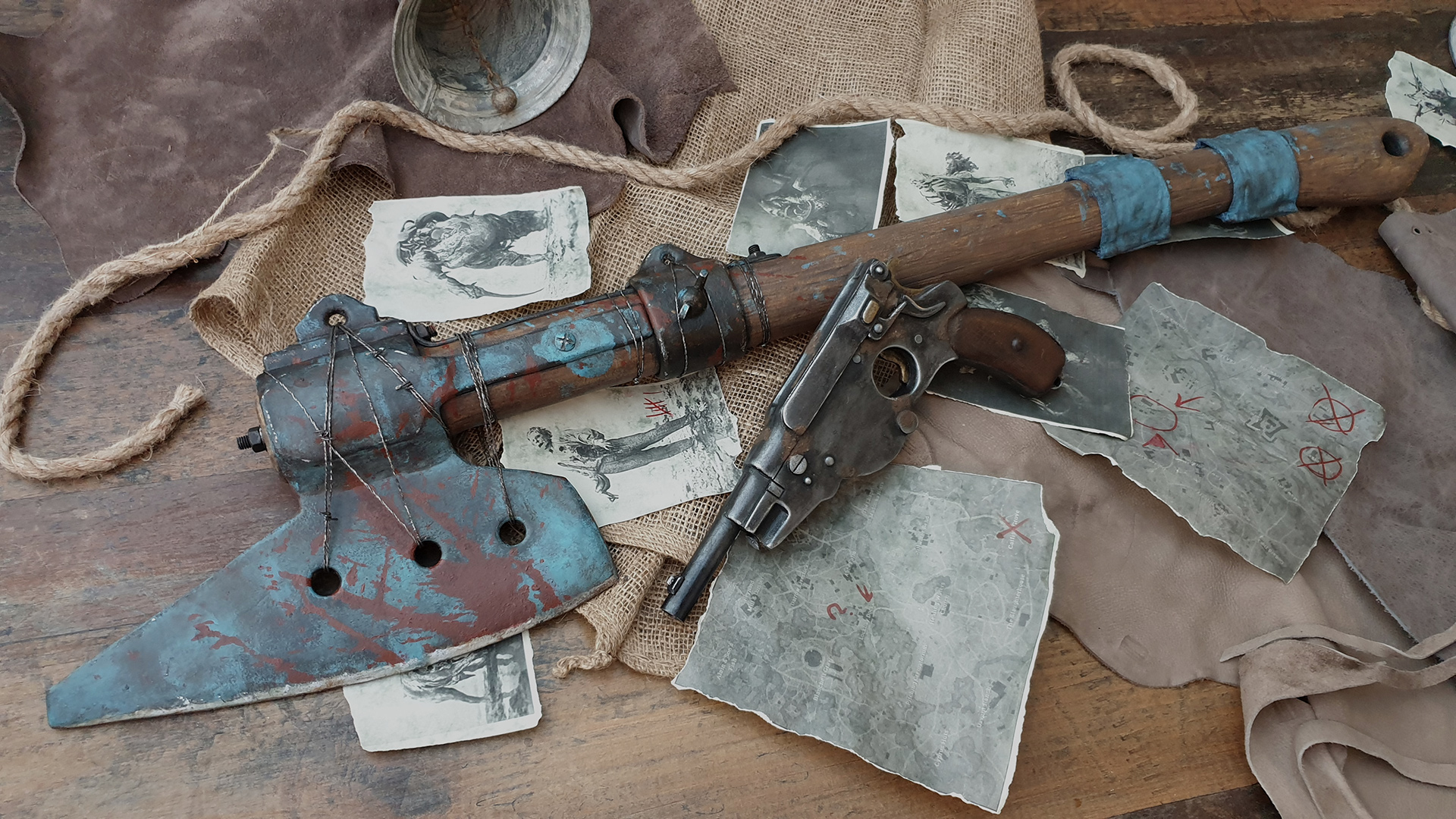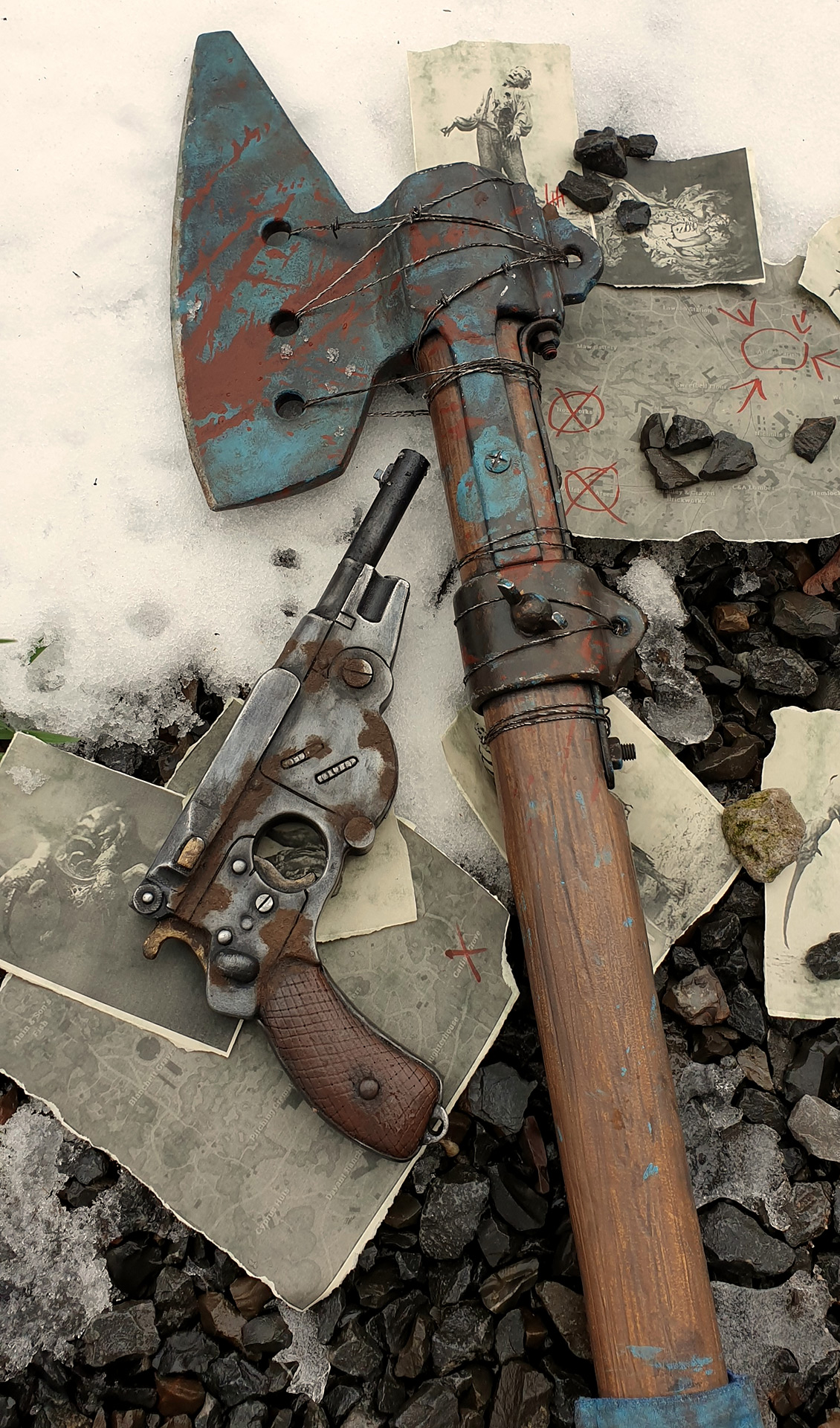 We love it when our community shares their creations with us via our social channels and Discord. And that's how we came across this Hunt-themed necklace, featuring the Crow Skull Badge, made by super-talented Discord member "Ja_ruz."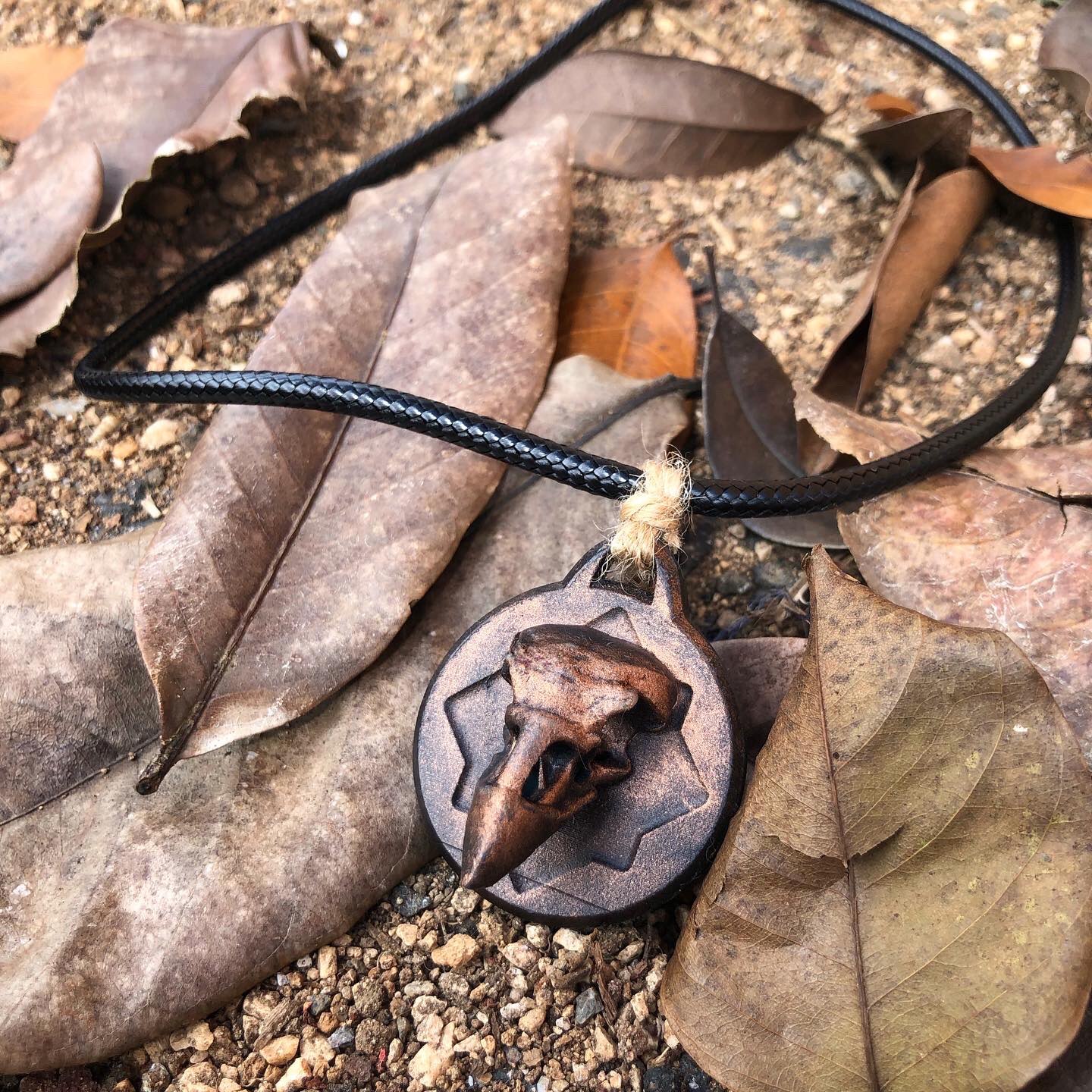 "Brotspinne" created their very own Hunt-styled Smartphone stand with CAD software, and 3D printed it. WE WANT ONE!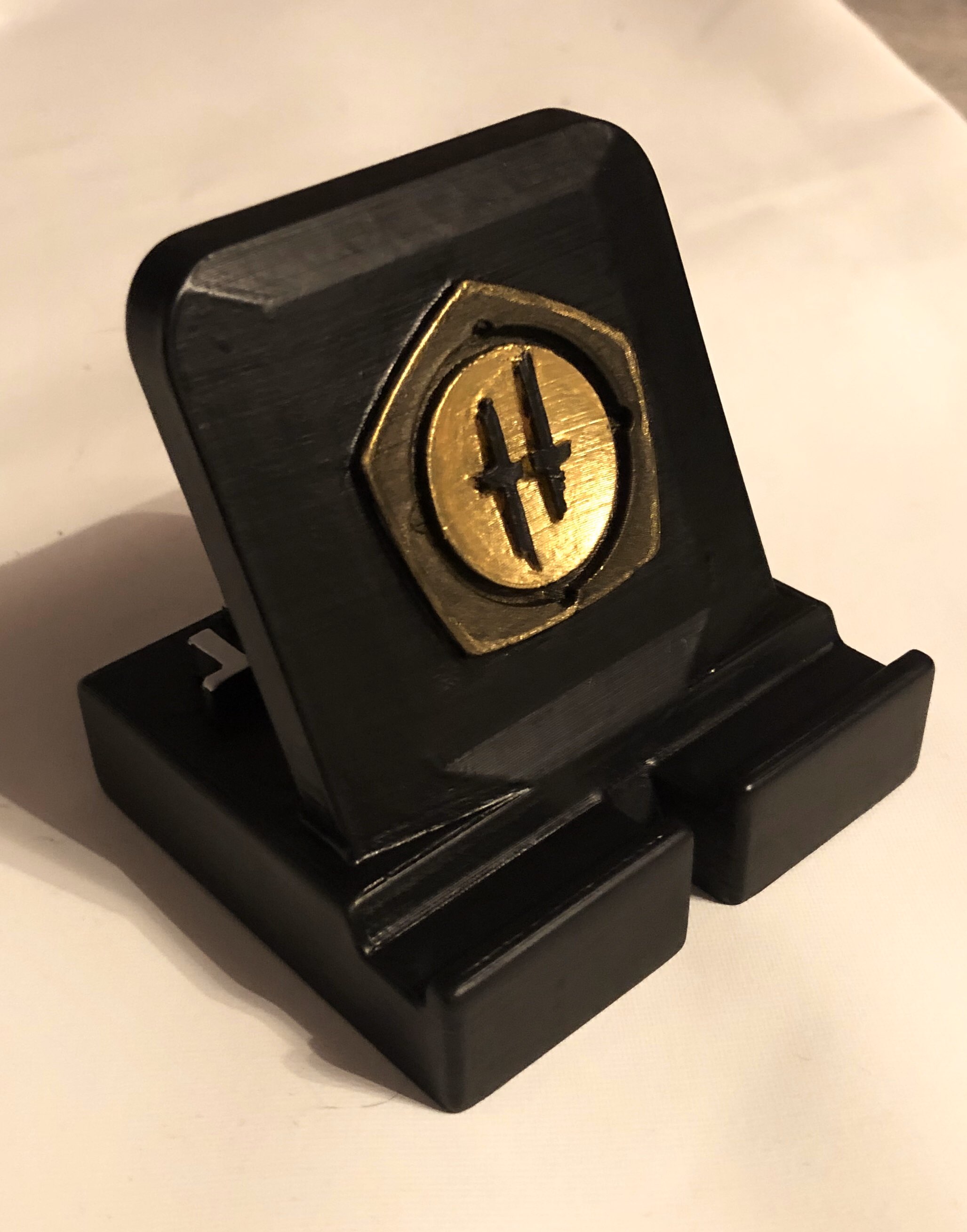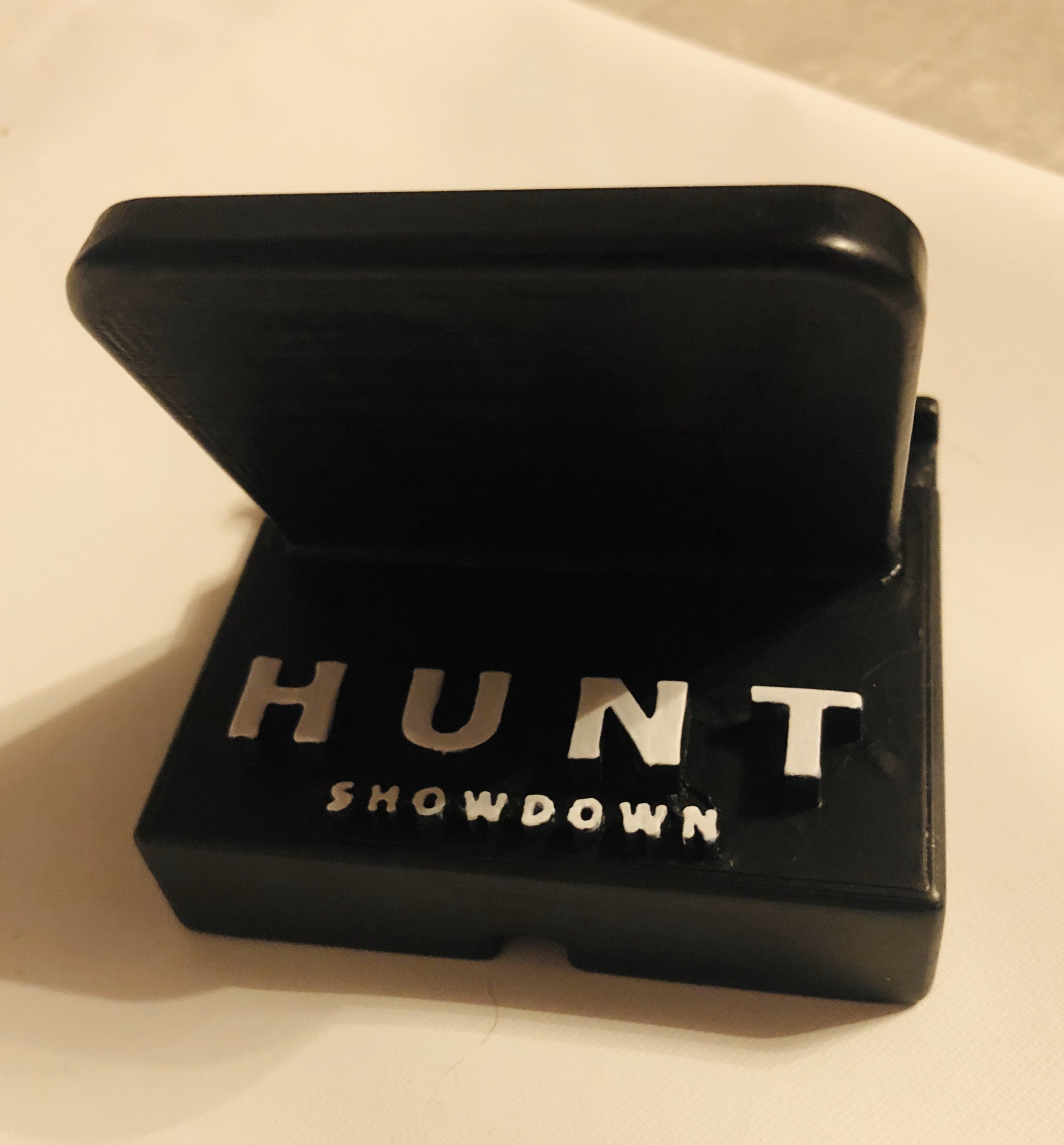 The creativity in our community never ceases to amaze, and we adore this superb drawing of a Hunter and our Butcher Boss from "iemjr."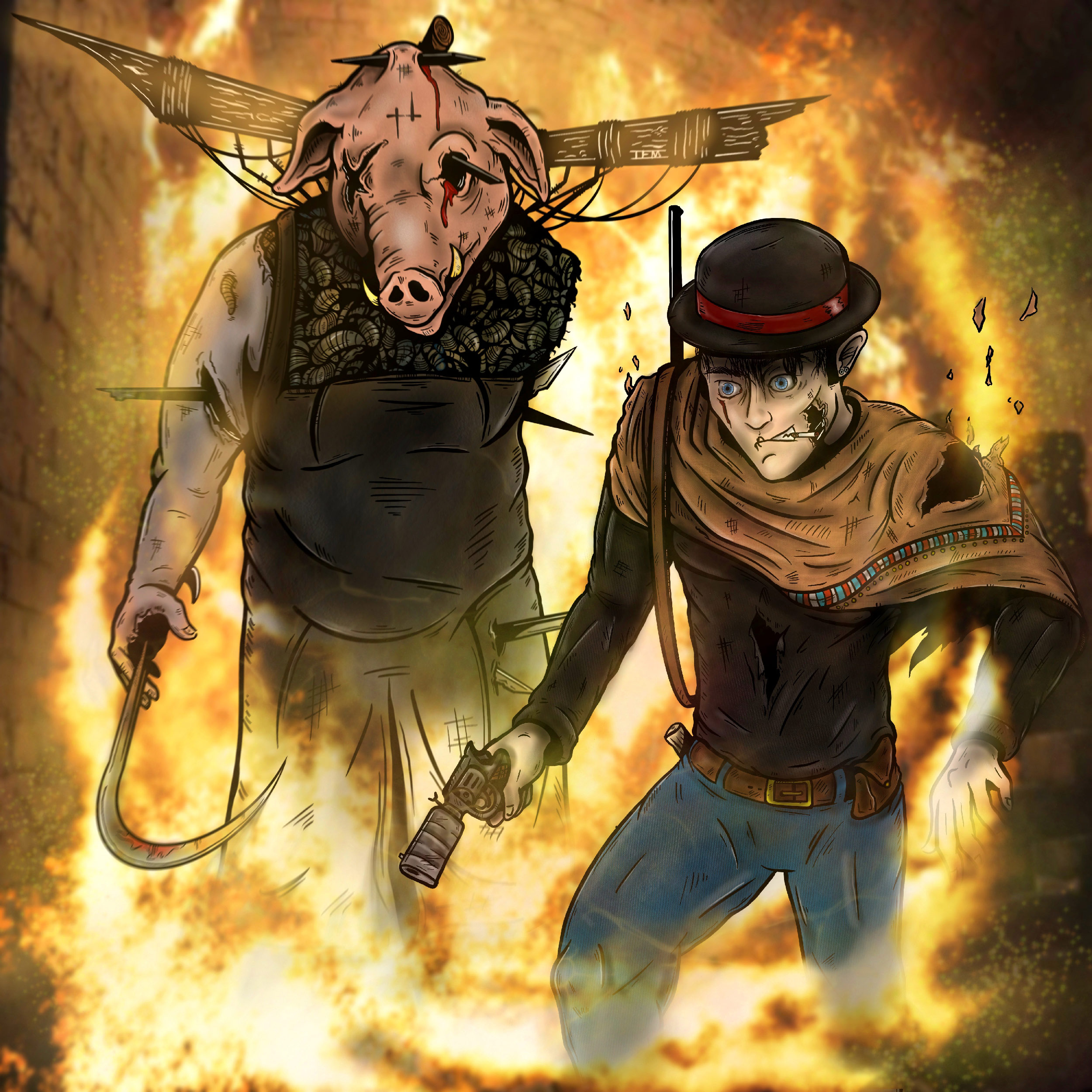 Taking Hunt into a different style, "PoJi" drew this anime-themed picture of two Hunters. It took "PoJi" around 20 hours of work to create this killer image and got us wondering what other themes Hunt would lend itself to…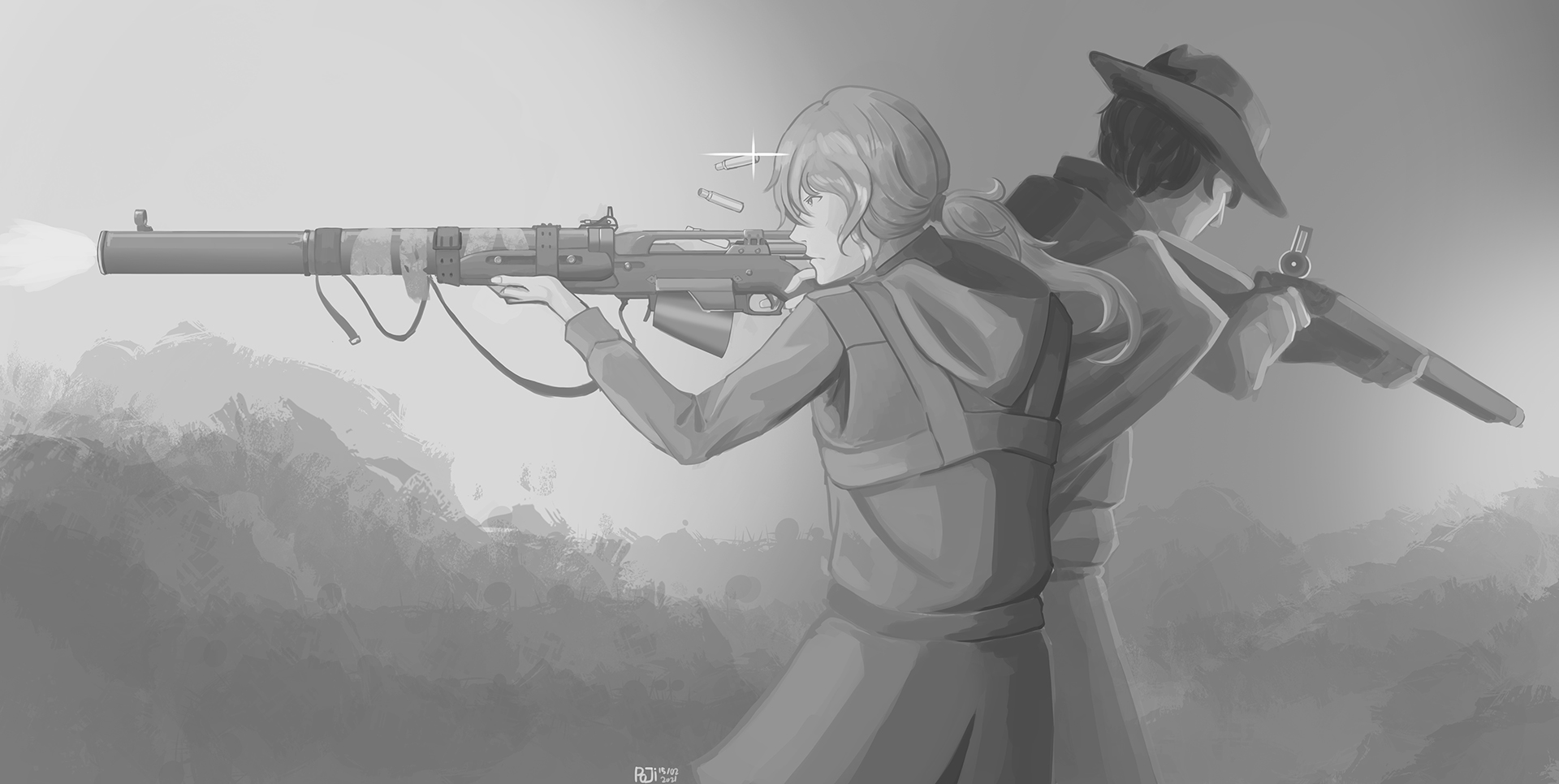 Our Legendary Hunter Felis is a popular subject for our fan art community. The latest tribute to her comes from "cheese," who created this striking image, featuring outfit detailing from other Hunters in the game. Very cool.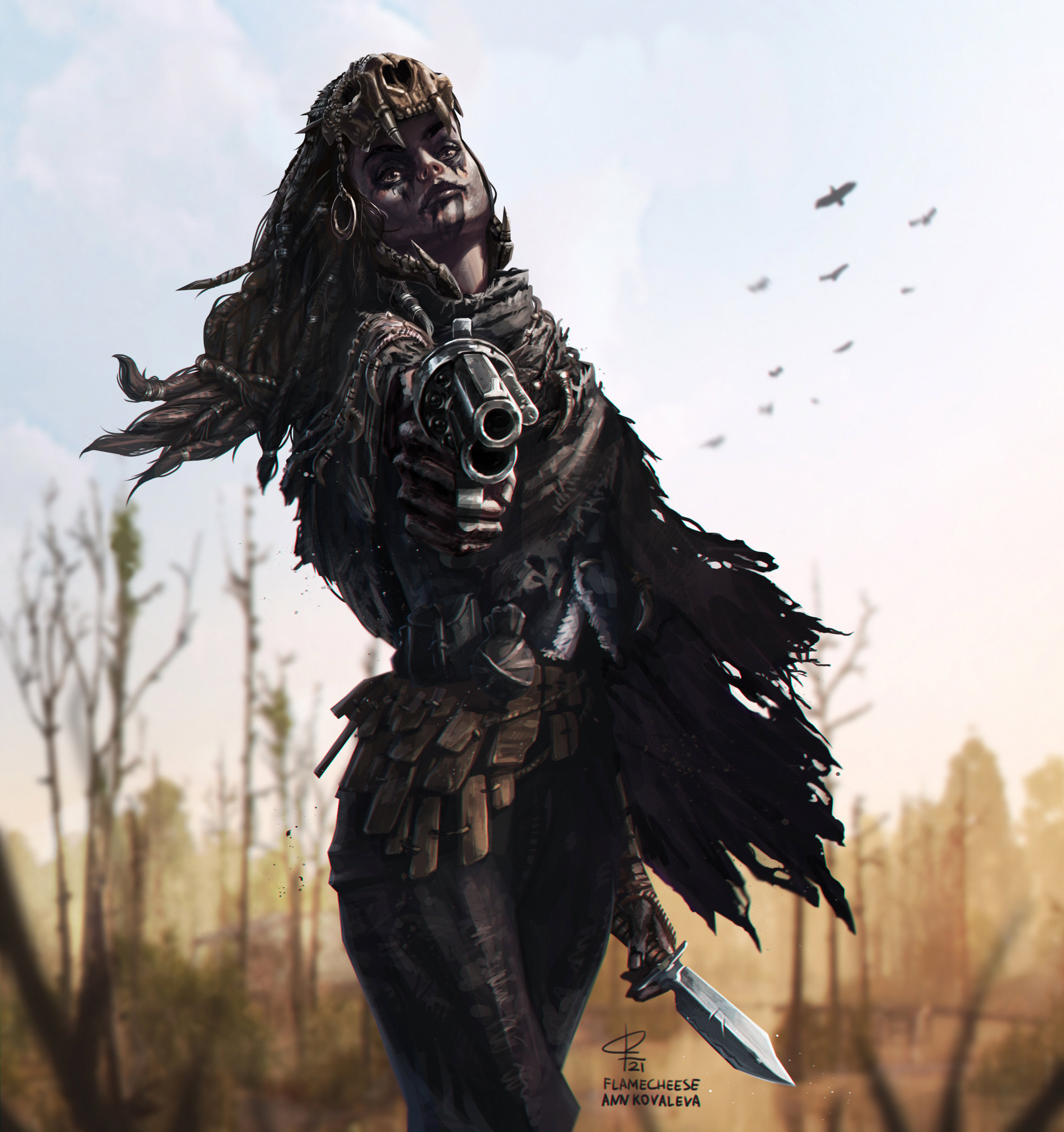 Update 1.5 introduces a few changes to the game, including the highly anticipated addition of Custom Ammo, allowing you to customize your weapons to your playstyle. PC players can currently test the upcoming Update on our Hunt: Showdown Test Servers, and we can't wait for your invaluable feedback.
Before Update 1.5 hits our Live Servers, get the lowdown on Custom Ammo from "Night of the Hunter" partner "Psychoghost Gaming," who has produced this fantastic overview video.
If you want to know more about Update 1.5, make sure you watch the VOD of our Developer Live Stream. Keep your eyes peeled because you might just be able to get a sneak peek of our upcoming fourth boss in this stream...
Last but not least, we would like to remind you about our ongoing Third Anniversary Weapon Skin Contest. Enter, and your design could be added to the game! Check out our design guidelines in the blog post and get cracking. Don't forget, the deadline for your submission is March 11.
Thanks to everyone who shared their work with us this month! We hate to miss out on anything, so if you're making something Hunt-themed, make sure you post it on our social channels so we can check it out.
See you in the bayou!
Your Hunt: Showdown Community Team
+++
Don't own Hunt yet? Get a copy for PC on Steam or from the Crytek store. For Xbox, head to the Microsoft Store, and for PS4, hit up the PlayStation Store.
Got queries or questions? Stop by our social media channels and let us know:
Discord + XboxClub + Facebook + Twitter + Instagram + Xbox + Steam