Hunters, the holiday season is almost upon us, but before we look forward to those celebrations, it's a great time to look back and celebrate some of the events from the world of Hunt in November. For instance, our latest Twitch Drops campaign was a roaring success. We hope you all enjoyed watching so many great content creators on your way to unlocking the Legendary Twitch Drops rewards. In November, we also launched Update 1.7 on PC and consoles. This brought the long-awaited Reconnect Support feature, custom loadouts, map changes to Stillwater and Lawson, and more! And if you're playing on the newest generation of consoles Update 1.7 means you can now enjoy the battles in the bayou at up to 60 FPS on Xbox Series X/S and PS5.
November was yet another superb month for community fan art, but before we dive into a few of our highlights, a quick reminder that if you're inspired to make something Hunt-related, please share it on our social channels and your work might feature in next month's wrap-up. You can find us on Discord, Xbox Club,Facebook,Twitter,Instagram, Xbox, Steam, and TikTok.
In November, we loved…
First up, we have new fan art from 'Ghonz' who is back with this amazing monochrome vision of Legendary Hunter 'The Phantom.' ICYMI, earlier this year, Ghonz shared an awesome image of Legendary Hunter 'Plague Doctor' which you can check out on ArtStation.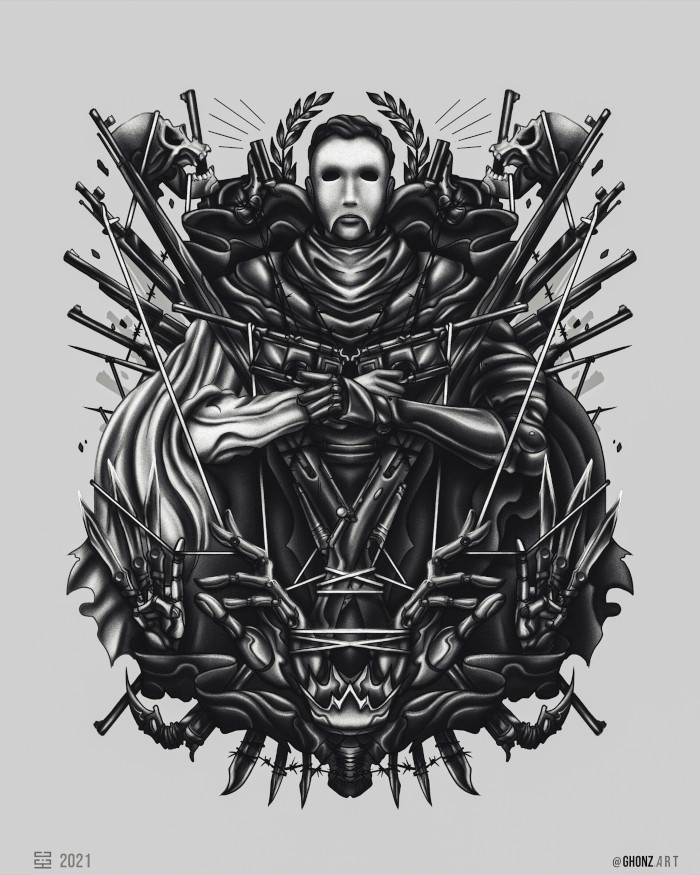 Next, check out this action scene masterpiece featuring a Hunter fighting off zombies created by 'usurper.'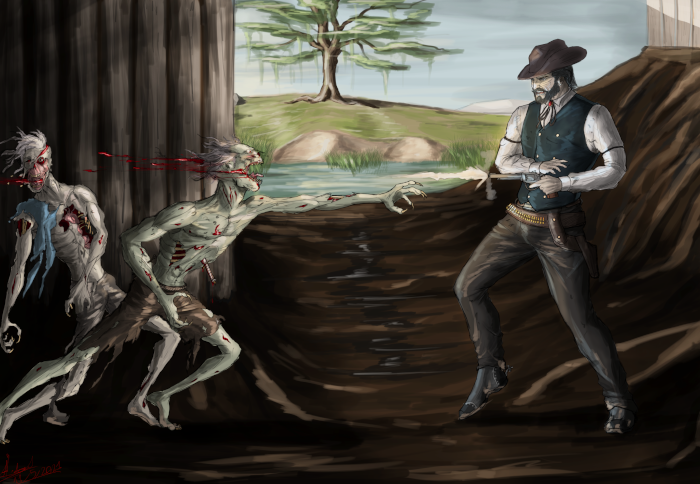 We revealed our Cosplay Contest winners in November but the cosplay don't stop! Check out Discord member 'Jacky' in this awesome outfit, which took him about three weeks to create. Everything apart from the trousers and the shoes are handmade. Kudos!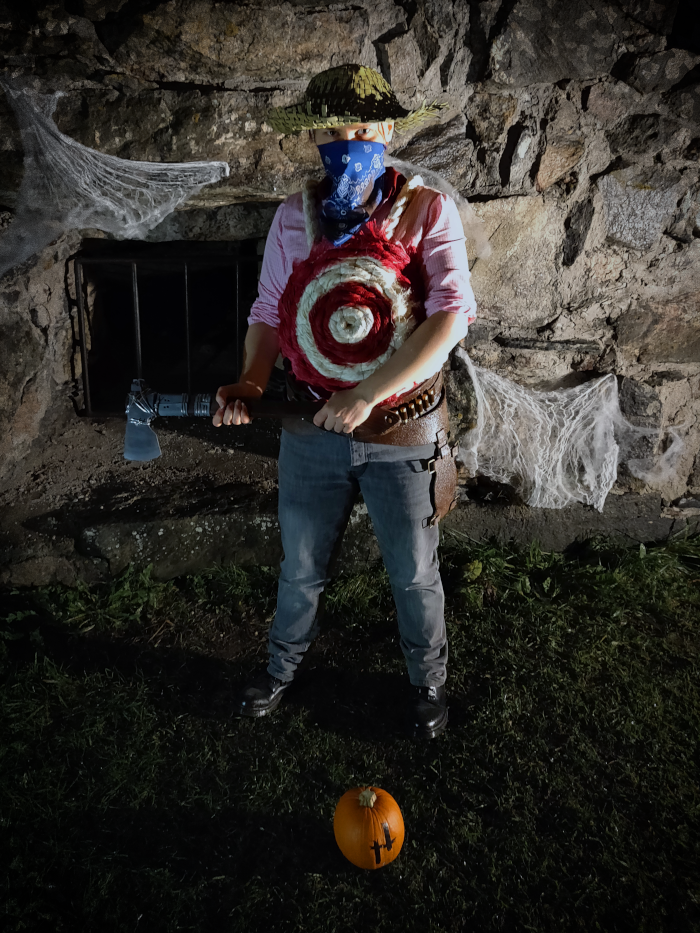 We're switching our sights to a sweet sketch now thanks to 'Boy' who drew this minimalistic and striking image of Legendary Hunter 'Black Coat.'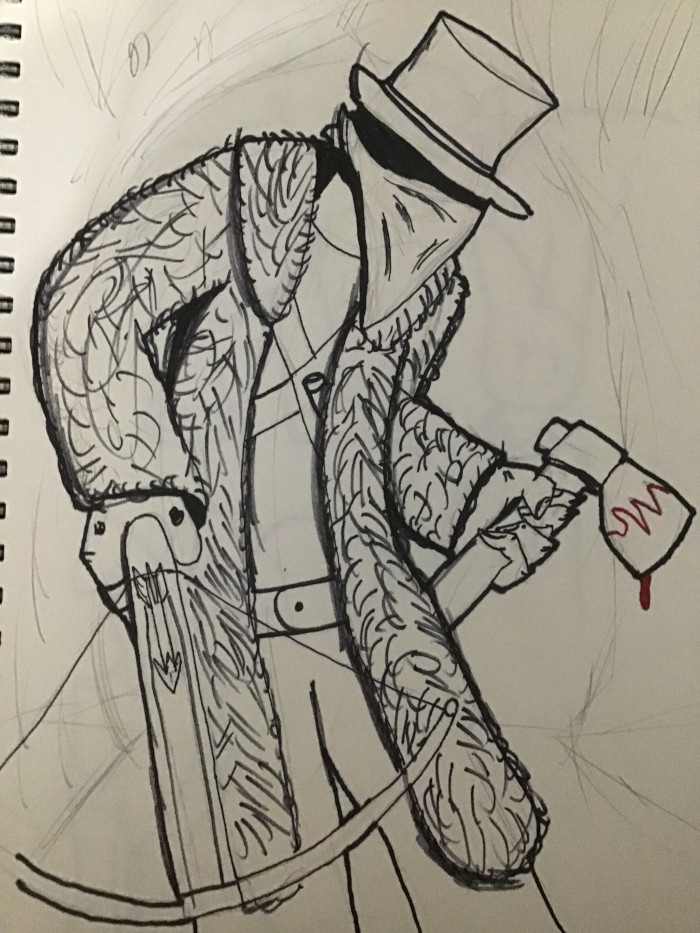 Keen Hunters always have an eye out for loot boxes to restock as they fight through the bayou. 'RainFromBehin' has taken their appreciation for loot boxes to the next level by creating one out of stainless steel in real life. We love it.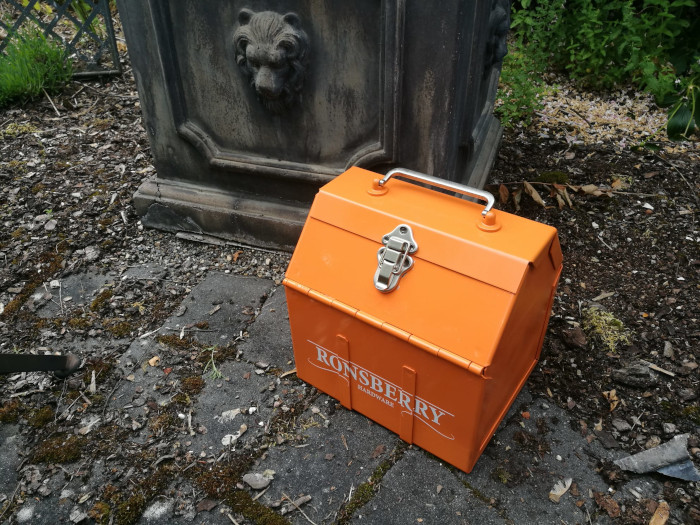 Now it's time to shine a light on one of our 'Night of the Hunter' partners. Check out this new video from 'Neenho' which features meme highlights and some seriously sharp shooting streamed straight out of the bayou.
Thank you to everybody who shared their creations with us in November. Don't forget to post any Hunt-inspired content on our social channels for the community to enjoy and so the team can consider it for next month's wrap-up!
Your Hunt: Showdown Community Team
+++
Don't own Hunt yet? Get a copy for PC on Steam or from the Crytek store. For Xbox, head to the Microsoft Store, and for PS4, visit the PlayStation Store.
Got feedback, queries, or questions? Stop by our social media channels and let us know:
Discord + XboxClub + Facebook + Twitter + Instagram + Xbox + Steam + TikTok.